English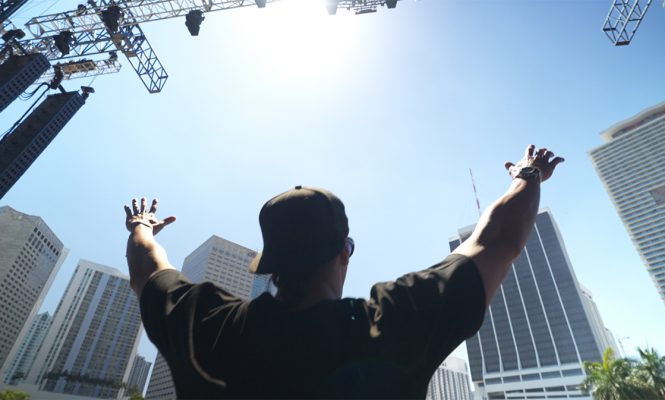 DJ MYKRIS RETURNS TO ASIA ON AN ENERGETIC TOUR
After 2 long years, DJ Mykris returns to ASIA. Nepal will be his first stop
Although his musical career began in his native France, in mid-2002 and when he was only 16 years old, it was not until 2012 that the artist began to perform for the first time on the main stages of the Ultra Music Festival (awarded as the best music festival world electronics). Since then he has shared his music, not only with this great event, but with many others around the world and, also, in the best international clubs, driving electronic music lovers crazy with sessions that combine progressive house, electro house, tech house and house.
Throughout his career, DJ Mykris has had countless successes, some of them have been being the resident of Space Ibiza for 6 years (the #1 club in the world by DJMAG Top100 Clubs), playing Top100 clubs all over Asia , make a great European tour in countries such as Spain, France and Croatia. Additionally, his music has been supported by top-tier DJs like Hardwell, W&W, Blasterjaxx, Timmy Trumpet, Maurice West, Syzz and many more. His remix of the hit "Taki Taki" reached over 3 million views on SoundCloud, and he currently hosts a weekly radio show called "Mykris Phoenix Radio" where he is in charge of sharing releases and exclusive music.
After his successful passage through the 22nd edition of the Ultra Music Festival in Miami where Mykris showed one more time that his performance and his music leave traces, he sets his goal in Asia and begins his exciting return to the beautiful and exotic ASIA, after 2 years will visit Thailand, Japan, Hong Kong, India, Vietnam has selected Nepal, as the beginning of his Asian tour where his dazzling show and his energy will activate those present, do not forget to follow his steps on his social media so that you are aware of his time in ASIA.