English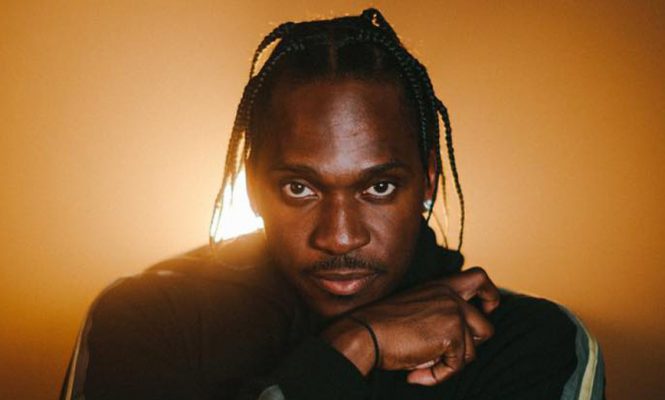 Pusha T performs 'Let The Smokers Shine The Coupes' on 'Jimmy Kimmel Live': Watch
The Virginia rapper took the late night studio stage solo, supported only by split video screens and prismatic lighting
Words: Marissa Cetin
Pusha T made an appearance on Jimmy Kimmel Live last Friday, 3rd June, to perform a track off his latest album, 'It's Almost Dry'. Watch the live performance of 'Let The Smokers Shine The Coupes' below.
Released in April with relatively little lead-up, 'It's Almost Dry' is Pusha T's first studio album in four years. Pharrell Williams and Kanye West lead production throughout the album, although 'Let The Smokers Shine The Coupes' was handled by Pharrell and Ojivolta, the collaborative name of songwriting and production duo Mark Williams and Raul Cubina.
Pusha T previously performed late night TV on the 'It's Almost Dry"s release day, 22nd April. Watch his live rendition of 'Dreamin Of The Past' from The Tonight Show with Jimmy Fallon here, and check out his latest late night performance below.