English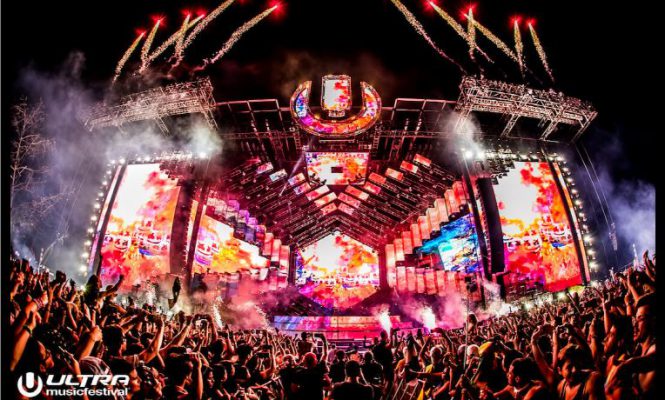 ULTRA MUSIC FESTIVAL MOVED TO VIRGINIA KEY
MIAMI CITY COUNCIL APPROVED ULTRA MUSIC FESTIVAL's proposal to move to Virginia Key for 2019
Words: Tiffany Kim
Ultra Music Festival has a new home on Virginia Key for at least 2019.
The Miami City Council approved with a 4-1 vote Ultra Music Festival's proposal to move to Virginia Key for 2019. Commissioner Joe Carollo nearly didn't give them the fourth necessary YES vote, but after a lengthy speech during the voting process, finally conceded.
In light of the news, Ultra quickly released a promotional video to highlight the move. The festival said in a statement, "We are excited to announce that the City of Miami has agreed to a deal to relocate Ultra Music Festival to the beautiful and historic Virginia Key. The new venue will allow the festival to evolve into its new, larger home, ultimately creating a more enjoyable experience for all festival attendees.
"We look forward to a long-term and mutually beneficial relationship with our partners at the City of Miami and Historic Virginia Key Beach Park as we commemorate keeping Ultra in the City of Miami."
The current contract agreed upon by the festival and City Council is only for two years.
At its new venue, Ultra will be allowed to operate until 2am and will have an increased capacity and venue space. Stages will be erected at both the Historic Virginia Key Beach Park and Miami Marine Stadium Flex Park. During today's proceedings, Ultra Music Festival production director Ray Steinman shared that, at most, four stages will be erected at the Marine Stadium site. The number of stages possible at Virginia Key Beach Park was not specified.
Ultra Music Festival, a Miami-born event that has grown into an industry heavyweight and global brand over two decades, has a new contract to stage the three-day event on Virginia Key March 29-31, 2019.
Watch the video of 'Ultra Music Festival 2019 – A New Chapter' below.