Music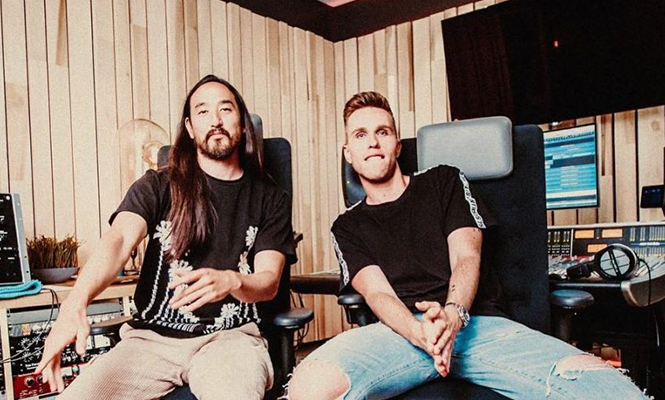 Steve Aoki & Nicky Romero remixes each other for new music
Two mainstays in the pop-electronic crossover world
Steve Aoki & Nicky Romero are two producers that seem to have a constant flow of new music, and their paths are crossing in an interesting way.
The two have collaborated on a remix swap of their recent releases — Nicky Romero's "Me On You" and Steve Aoki's "Lie To Me." Each have transformed the other's single into not just one but two totally different styles.
Steve Aoki presents his "Vibes Are Everything" remix for "Me On You, as well as his "Double Time Fun Remix" version for the same track. On the flip side, Nicky Romero shares his own remix of "Lie To Me," and a lively festival edit to go with it.
It sounds like these guys had an absolute blast reinventing these songs for each other.
Check out all four remixes from Steve Aoki & Nicky Romero below!
'Lie To Me' Remixes
'Me On You' Remixes