Features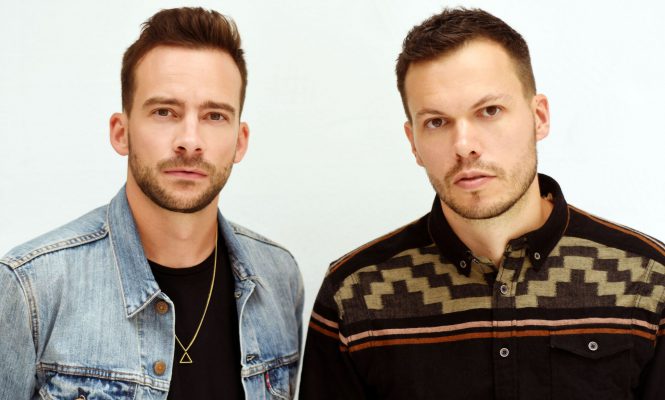 [INTERVIEW] DELTA HEAVY
"I can't imagine not working in music in some sense."
Words: Ariel Jo
Other than a very special occasion such as their Paradise Lost production shows, the duo from Delta Heavy, Simon James and Ben Hall, are touring separately. They've been playing separately to make better music since they are playing in the different regions. Before last Saturday's show, 'ISP X Monstercat Uncaged in Seoul,' we were able to meet Simon that came alone. As soon as he arrived at the interview, he drew everyone's attention. His tall height, strong physique, masculine perfume, and low voice with British accent charmed everybody there with him. It seemed that the blazing-intensive color of Delta Heavy's music was melted into Simon himself. As listening to such an attractive story about his music, we became more curious of its details. Such an attractive artist made us become more curious about his musical story.
Q. This is your first time at Seoul. What was your first impression of Seoul and what is your plan to show your fans today?
A. I've never been here before, this is my first time in Seoul. It's a shame that I'll only stay here for just one night. I haven't looked out the window yet and like I said, I am very disappointed I have only one night, because I would love to check it out properly. Next time when I come here again, I will definitely be staying here for a while. I'm really excited, and I can't wait to play. We've been writing a lot of new music and we've got a new single called "Anarchy" which is out now.
Q. Who or what influenced early Delta Heavy?
A. We signed with RAM Records which is a drum & bass label traditionally and that was where we spent our late teens and early twenties, listening to and going out to Andy C, Sub Focus, and Chase & Status, those kinds of guys. We always liked other music as well, such as dubstep and trap… Those styles are what we always wanted to do. We always try to look outside of the standard genres so that we can bring influences from them. We listen to a lot of future base, trap, hip-hop or sound tracks from movies, because we love to bring some epic cinematic sounds to our music.
Q. As a Drum and Bass artist, how do you strive to keep your music new?
A. We try to do something different by looking outside of drum and bass. If you constantly look inside the same genre, you're just going to recycle the same ideas. That's the thing, we always try to look for other influences.
Q. Is there any artists or genres that have caught your attention, or considering possible collaboration?
A. Our upcoming music has a lot of collaborations. Our new one an act from the UK we're working with called Everyone You Know are literally brand new, young, very raw and they've taken influences from early Jungle. We're also working with various artists like KUURO and Muzzy. That's something we want to do more and more of. I guess a lot of artists are collaborating these days, because it's a way to create more interesting music. Years ago, we would maybe put out three tracks every year but now we release a track every two months or six weeks. The pace of everything has gone up and I think to keep you inspired and find different ideas, you need to collaborate with other artists.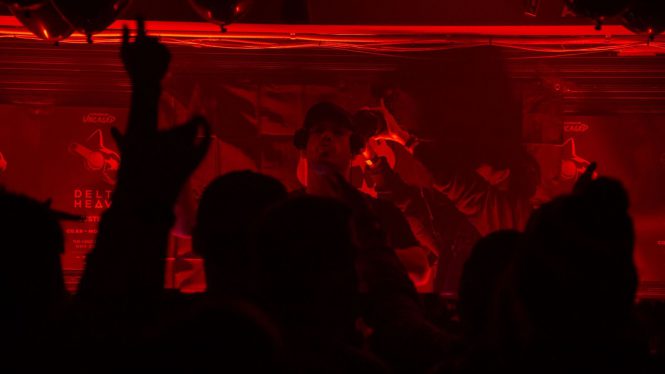 Q. You've got two different types of audiences here in Asia. One is huge fans and another is people who don't know you. How do you approach and deliver your music to such groups?
A. That's an interesting question. We are faced with those kinds of situations quite often particularly when we're playing at festivals. Sometimes only 20% of the crowd knows you and the rest of the crowd just gets bored. It's a mixture of playing your music first and foremost, some things which you hope don't scare them off and some things which they know to keep them engaged. You have to feel it out a little bit and see how the music goes down.
Q. What do you like the most about being a member of Delta Heavy?
A. First of all, making music. It's the thing I grew up with, I have been doing it and loving it since I was born. My mum was a music teacher and ever since I was a child she would have lots of kids in a room just hitting musical instruments from such an early age to get them used to the idea of music and different sounds. From when I was young, we had lots of instruments in the house, so I was exposed to them. It feels very natural and I can't imagine not working in music in some sense.
I think specifically with Delta Heavy, the travelling is really cool. Because I get to see so many places around the world I would never see in any other circumstance, so that is very interesting. It is also very exciting to bring your music to places where I have never been before. It is very exciting to meet new fans and introducing your music to people. There's so much talk online these days and it is very easy to think you know and hear everything, but it's very different actually going to these places and experiencing the whole thing.
Q. Where was your favorite place in Asia?
A. I haven't been to Asia very much. I've been for holiday in Thailand, Indonesia and Bali. Personally, I haven't been to Japan yet, my partner, Ben went there but I would like to go. For a beautiful spot, I would pick Thailand and for a city Korea is really looking good!
Q. Tell us about your future plan.
This next single will be building up to a new body of work which is coming next year. At the moment we are rushing to finish off music, we will be touring everywhere so it's going to be a very busy year. We tour generally quite a lot, playing in places like Canada, US, Australia, New Zealand and Asia next year.