Features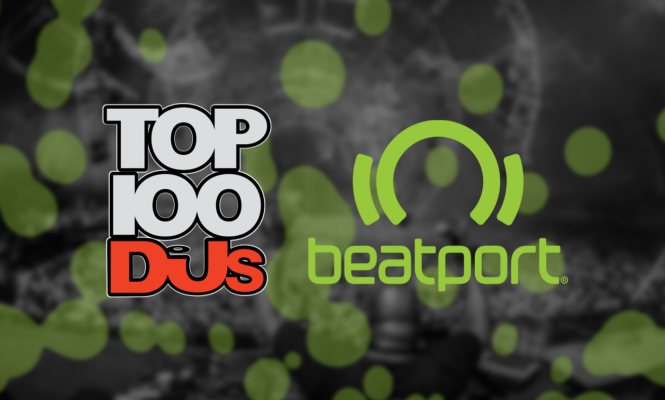 Alternative Top 100 DJs 2018, powered by Beatport
Using data from Top 100 DJs voters and Beatport purchases, we present the Alternative Top 100 DJs – a benchmark for house and techno artists wordwide…
DJ MAG STAFF
For the past couple of years DJ Mag has used Top 100 DJs data to calculate and reflect the international popularity of DJs from the house and techno scenes.
With the continuing dominance of EDM, these genres have been on the periphery of the global poll in recent years, despite commanding huge audiences worldwide.
Now, for the first time, this poll is co-presented by Beatport, integrating sales trend data alongside votes from DJ Mag fans to create the Alternative Top 100 DJs chart — a way to recognise the incredible popularity of these scenes.
01. CARL COX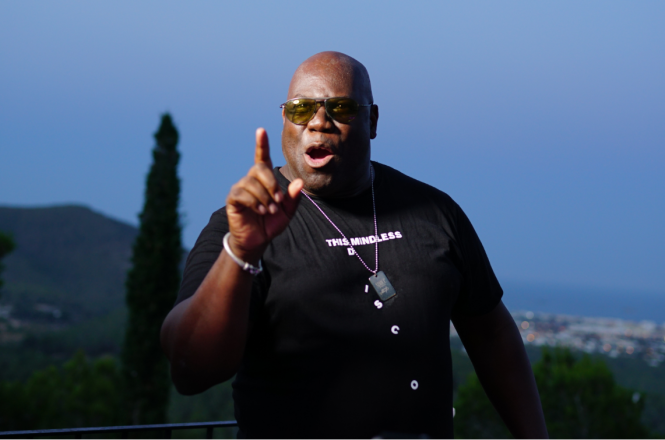 What can you say about Carl Cox? A titan of the worldwide electronic music scene, he's a global ambassador whose effervescence and joie de vivre behind the decks is absolutely infectious.
Starting to DJ in his mid-teens, Coxy was ideally placed to become one of the UK's acid house pioneers, his three-deck vinyl mixing wowing the raves right across the UK. By the mid-90s, with the release of his 'F.A.C.T.' mix on React and a slew of productions, he was already the biggest DJ in the UK — a fact borne out by his No.1 placing in 1995's Top 100 DJs poll, and again in 1997.
Via Ultimate Base and Intec Records he cemented his position, and when he began his residency at Space Ibiza and toured his Carl Cox & Friends around various megafests, he became a globally recognised statesman for our culture. He finished his Space residency when the club closed in 2016, but is now a partner in the Space Club business as they launch into the future. "No pun intended, but watch this Space!" he grins.
Carl has also been working hard on his new label, Awesome Sound Wave, and found time to appear in the What We Started doc with Martin Garrix, with Paul Oakenfold at Stonehenge, and at assorted Resistance parties and more. Coxy is unstoppable — OHYESOHYESOHYES!
02. CLAPTONE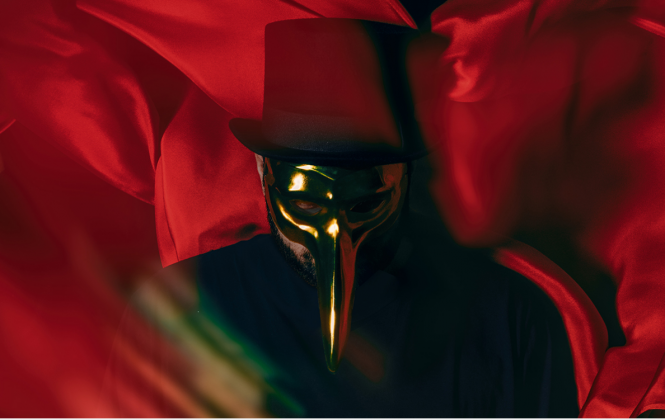 International man-of-mystery Claptone has been leaving his mark on nightlife since 2013, when he first came to prominence through the subtle charms of his massive release 'No Eyes' featuring Jaw. He has spent much of 2018 taking his large-scale event The Masquerade to the major cities of South America, the US and Europe. He also managed to squeeze in an Ibiza summer residency and gigs at Defected at Eden, Pacha, Cuckoo Land at Ibiza Rocks, Glitterbox at Hï Ibiza and indeed played at "more mind-blowing festivals and clubs than any regular human being ever could".
2018 also saw Berlin resident Claptone front our annual Croatia magazine, and release of his second artist album 'Fantast', following the success of 2015's 'The Charmer'. 'Fantast' is a 13-track affair full of rich musical textures, pristine production and collaborations with artists including Bloc Party's Kele Okereke, Nathan Nicholson, Clap Your Hands Say Yeah, Zola Blood and Joan As Policewoman. Claptone also released a series of strong singles and remix packages from the album which have kept the masked man at the very centre of the action all year long.
03. RICHIE HAWTIN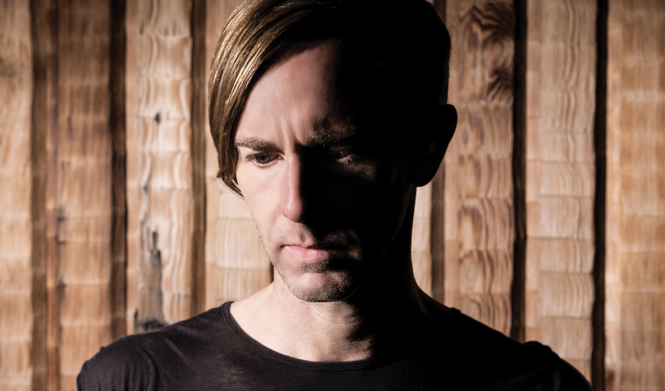 Richie Hawtin never stops. For the best part of three decades, the Canadian DJ/producer has worked tirelessly to redefine techno. From the early days of the Plus 8 label — home to then-emerging artists like Speedy J, Kenny Larkin and Dan Bell — and his expansive F.U.S.E. project, into the menacing, acid-soaked minimalism of his Plastikman alter ego, Hawtin was an innovative artist and ground-breaking label owner.
As the '90s drew to a close and the new millennium started, he turned his technological focus to his DJing. As anyone who had the pleasure of hearing in a club or just his 'X-Mix' CD can attest, vinyl-era Hawtin sets were a propulsive blend of house and techno. The addition of a 909 for his 1999 mix, 'Decks, EFX & 909', accentuated his angular selections and paved the way for the intricate 'DE9: Closer To The Edit' and 'Transitions' mix CDs. By the time the latter mix arrived, the minimal — or 'mnml' — boom was in full swing, with Hawtin's Minus imprint positioned at the epicentre, with the label producing artists like Marc Houle, Magda and Troy Pierce.
While Hawtin revived the Plastikman project in 2015 for a series of new EPs, he continues to look forward. Apart from his touring schedule, which has seen him visit Asia twice and play across Europe, the US and South America, he tells DJ Mag that he has been "working hard to continue the development of my CLOSE live concept and learning video editing in order to finish an upcoming audio/visual release that brings you closer to how I perform and the intensity of spontaneity and synchronicity!"
Click here to see the entire chart of the Alternative Top 100 DJs 2018.