English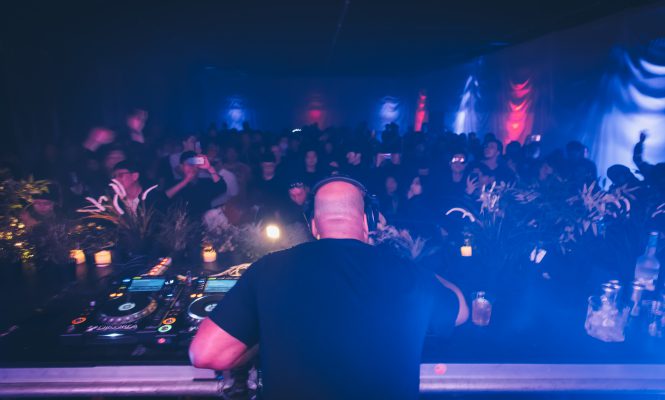 Techno heads from Seoul gathered for Omni: warehouse festival hosted by Faust Seoul.
Review: Ømni- Warehouse Project
Word: Kevin Kang / Photos by Stillm45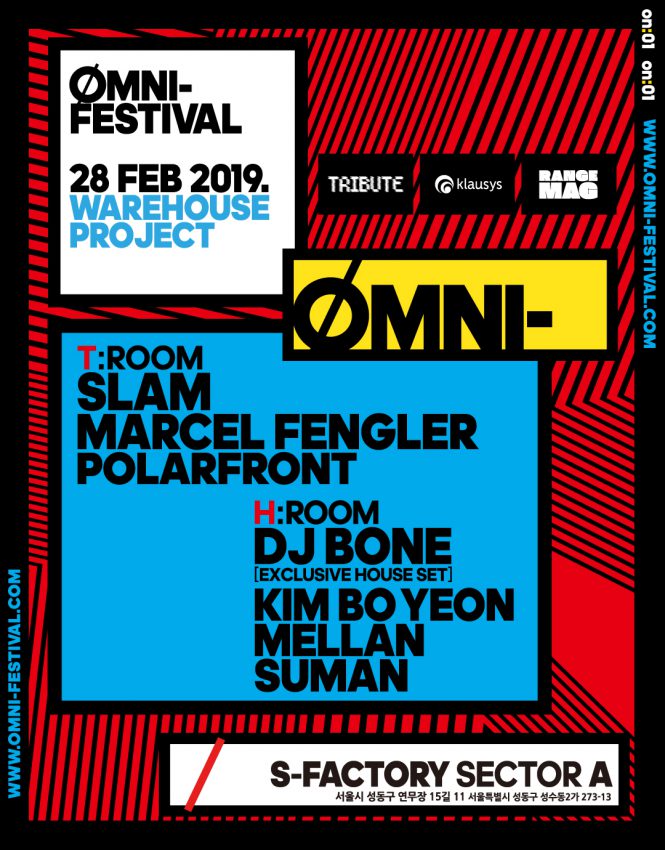 Omni festival boasted a line-up comprising of internationally renowned DJs including Marcel Fengler, Slam, DJ Bone along with local DJs and resident DJs at Faust. The festival took place at S-Factory, a warehouse themed cultural center located in Seong-Su, Seoul.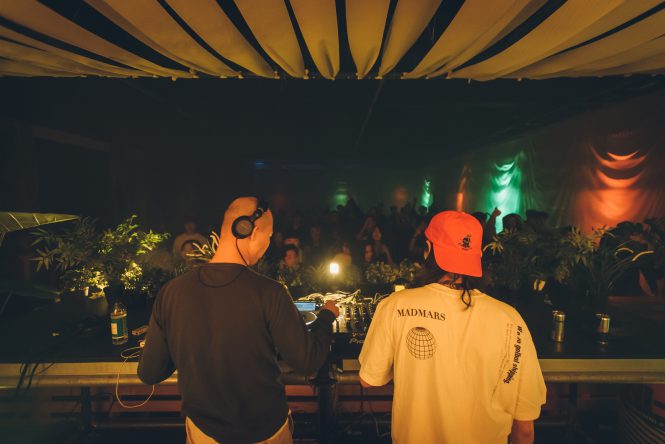 Although Masego and Pomo were each performing at different venues on the same night, a huge crowd gathered at Omni, a testament to the popularity of techno in Korea. As I finally stepped inside the festival, I was taken aback by its atmosphere – a thumping four-to-the-floor beat resonated throughout the laser-lit dance floor, creating the energy and sound of a full-fledged warehouse festival.
It was also a fun experience to observe the crowd at Omni. Instead of leather harnesses or all-black dress code, the crowd seemed to freely project their personality through their clothes. Rather than trying hard to "cool" to the right music, people looked like they were genuinely there for fun.
The Omni festival was spread across two stages: T:Room and H:Room. Team ATO, known for their lighting/stage design at Time Warp, provided incredible eye candy for both stages.
The T:Room located on the second floor drew the biggest crowds. After DJ Polarfront warmed-up the dance floor with his dynamic set, the Berlin-based DJ Marcel Fengler came up on stage.  As a DJ whose residency lasted for more than ten years at Berghain, Marcel Fengler got the crowd going wild with his sublime mix of industrial techno.
The highlight of the night was when the British duo Slam came up on stage, who drove the crowd into frenzy with their signature 6 deck b2b(back-to-back) performance. Their energetic set lasted until the end of the night.
I should probably say that considering the level of dedication and work Faust put into their sound system raised my level of expectations for Omni. But the sound quality of S-factory was a letdown. I could neither feel the energy of the low-end or hear the clear high end, not to mention the low sound levels. However, this festival was more about experiencing house & techno in the format of a warehouse rave. Omni is not a one-time event; Faust is planning to host up to four events every year so don't feel too bad if you've missed out on the first one.