Music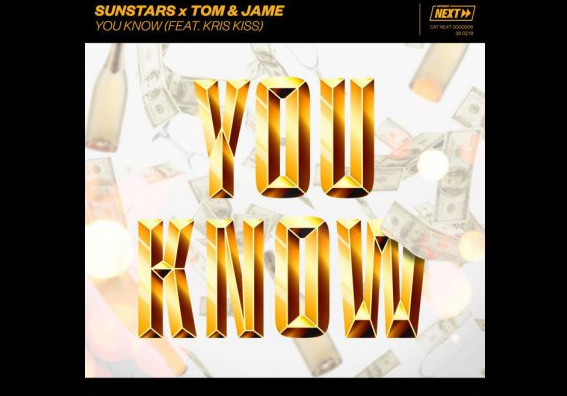 SUNSTARS AND TOM & JAME TO COLLABORATE WITH KRIS KISS
FOR THEIR FIRST RELEASE ON SPINNIN NEXT

Words: Binna Kim
2018 has been a very important year for the Italian trio Sunstars: entering in a new American management, the triple collaboration with Breathe Carolina, two further collaborations with Bassjackers and Lucas & Steve, entering 41° in the top101 Producer-list by 1001 Tracklists and many other releases for which they have received positive feedbacks from some of the most important international djs.
Right after having released their first track of 2019, they entered the Austin Kramer's playlists called "Dance Rising", "Dance Paradise" and "Friday Cratediggers". The famous Spotify head has personally asked the trio of being part of his latest selection by being on the front cover, after this chance had only been previously given to artists by the likes of Hardwell, A-Trak and Cheat Codes.
The second and most important release of 2019 so far by Sunstars is You Know, with the much-awaited collaboration with Tom & Jame and the featuring by Kris Kiss on Spinnin' Next, the new label dedicated to young talents.  This release kicked-off the project by Spinnin Records, finalised with a formal contract. Such step follows the significant progress made thus far with the Dutch label after the releases of "DYSYLM", "Feel It", "Block" and "Do It Right", which has totalled 9 million streams just on Spotify.
Sunstars, Tom & Jame (feat. Kris Kiss) "You Know" published on Spinnin' Next is now available on all platforms.
SOCIAL MEDIA:
https://www.facebook.com/sunstarsofficial
https://soundcloud.com/sunstars-official
https://www.instagram.com/sunstarsofficial
https://twitter.com/sunstarsitaly