Music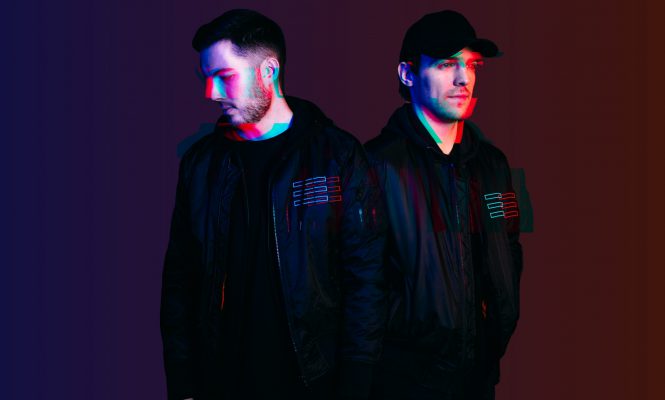 THIRD PARTY 'TOGETHER' THE ALBUM – OUT NOW
FOR FANS OF THIRD PARTY, THE WAIT IS FINALLY OVER. MARCH 15 2019 ON RELEASE RECORDS
Words: Tiffany Kim
The UK duo – one of the fastest rising Progressive House acts anywhere in the world – finally dropped their much anticipated second studio album 'TOGETHER' on 15th, on in-house imprint Release Records.
Featuring nine tracks in total, the long player builds on their growing global reputation as one of the most exciting, uplifting production outfits on the scene. Brimming with the kind of euphoric, vocal-driven house the pair have become known for around the world, 'TOGETHER' is a perfect showcase for their unique sound.  Opener 'Take Me Higher', title track 'Together', 'Shadows' and 'Northern Lights' join the five singles already out for release – 'Come With Me', 'Midnight', 'Free', 'Falling' and 'Remember' – which along with 'Northern Lights' features one half of the outfit, Harry Bass, on vocals.
A crowd-pleasing, floor-shaking, hands-in-the-air celebration of all things house, 'TOGETHER' possesses and encapsulates a sentiment of positivity that continually strikes a much needed chord with fans. In a world increasingly perpetuated by themes of fear and isolation, 'TOGETHER' fights back, channeling the original spirit of UK rave that saw people of all walks of life come together on one dance floor.
It was a theme the pair carried over from the music into the album's artwork. A closer look at the seemingly pixelated image reveals over 800 photos sent in by fans, literally coming together to create the visual. Jonnie Macaire and Harry spoke about the process of creating the album and the importance of driving home a message of positivity through their production.
JONNIE/HARRY QUOTE
'TOGETHER' stands on the shoulders of a huge run of music that the pair unleashed over recent years. 2017's massive debut album 'Hope' spawned hits like 'Live Forever', 'Everyday Of My Life' and the 30 million+ Spotify streaming Garrix collaboration 'Lions In The Wild.' Fans turned out in their hundreds of thousands on tours that stretched from South America to Asia and everywhere in between. Their LIIIVE show debuted domestically in front of 18,000 screaming fans at Creamfields UK and outside of the UK at Ultra Korea. Key performances at Ministry of Sound, Don't Let Daddy Know and their sell-out ADE showcase
For more information on 'TOGETHER', UK and international tour dates and everything else Third Party, visit www.thirdpartypresents.com.

THIRD PARTY // CONNECT:
Facebook I Twitter I Soundcloud
RELEASE RECORDS // CONNECT:
Facebook | Twitter I Soundcloud
DOWNLOAD | STREAM:
OFFICIAL MEDIA KIT: http://bit.ly/MotherLodeThirdParty