English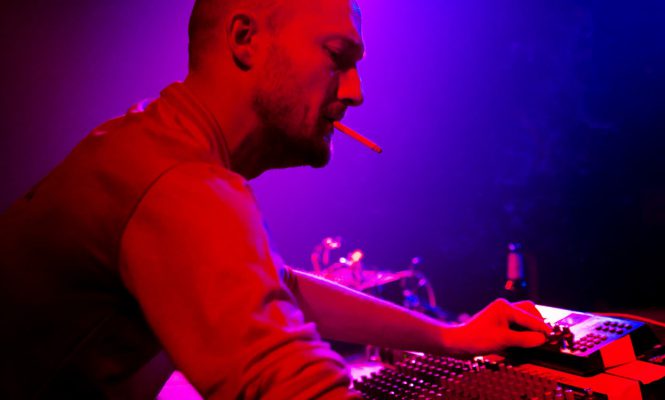 Movies about Dance Music Culture You Must Watch
yes we're talking about you clubbers and ravers!
Words: KEVIN KANG
It's Friday night. The whole world is going wild with excitement. From people indulging in drinks to those keeping themselves occupied with their own hobbies, folks around the world engage in activities to relieve the pressure and recharge their batteries. Speaking of stress-relievers, there's nothing out there that can top dance and music. Grooving to the energetic music surrounded by colorful lights makes all your worries go away. So for those of you who know how to get down on a Friday night (yes we're talking about you clubbers and ravers!), DJ Mag Asia has put together a list of movies about dance music culture to watch.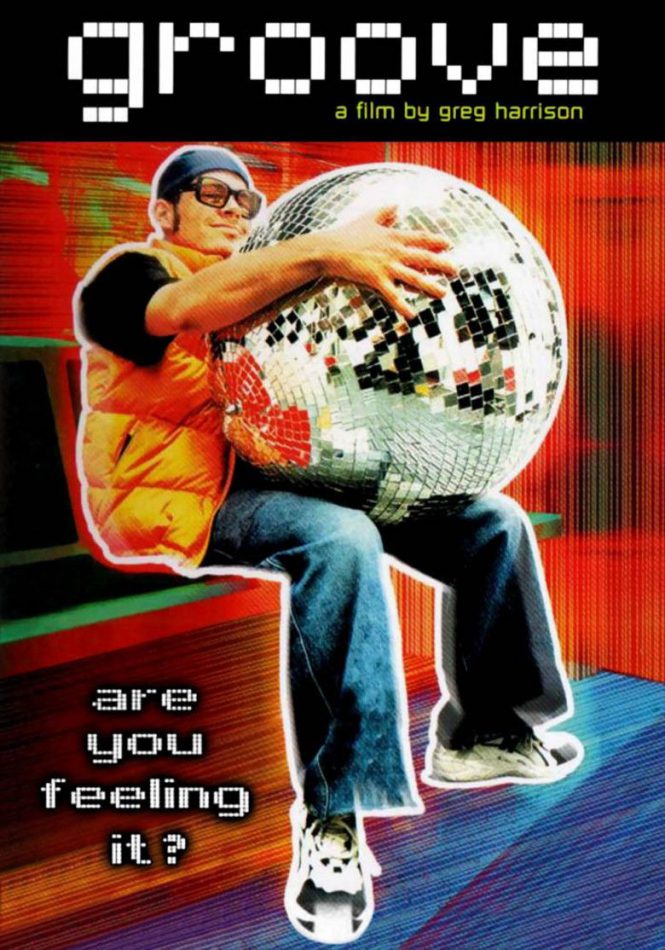 Groove
3.0/5
Embark on a journey to San Francisco's rave scene.
Now that we've covered the rave scene of UK, it's time to visit the States. 'Groove' takes place in San Francisco, and it covers the story of ravers and underground raves. One Friday, word gets out through the Internet about an illegal party taking place in an abandoned warehouse in San Francisco. Meet David Turner, who moved to the city with his hopes of becoming a writer. Once night, his brother Colin Turner invites him to a rave and after spending a crazy night fueled by ecstasy, David discovers his love for the underground rave scene of San Francisco.
As far as the story goes, the movie doesn't come off nearly as exciting as it sounds. There's nothing much of a story other than a bunch of young ravers taking drugs in an abandoned warehouse. The movie doesn't talk about the consequences of a destructive lifestyle nor warn against it. The characters were also pretty dull and lifeless, which was made worse by the sloppy acting.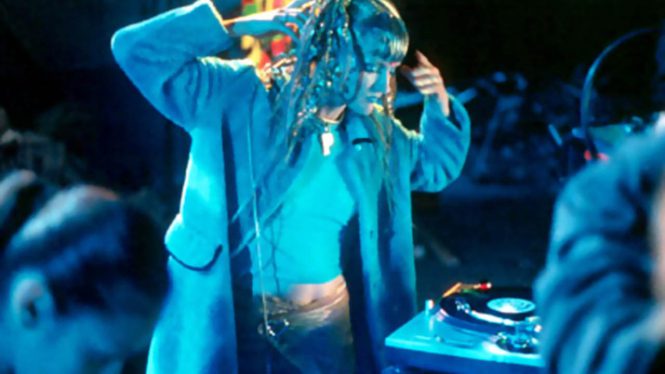 But rest assured music fans, don't give your hopes up just yet. Given that it's a movie about raves, the soundtrack of 'Groove' is actually something to pay attention to. The movie's soundtrack features insane songs from talented artists including John Digweed's project Bedrock, techno gods Orbital, Swedish techno DJ/producer Christian Smith and more. John Digweed himself also makes an appearance as a DJ at the end of the film.
Although the plot is weak, what the movie lacks in content it makes up for its sublime music. So, if you're a music fan, intrigued by the rave culture, or want something to remember your days of "been there, done that", 'Groove' might be a movie you want to watch.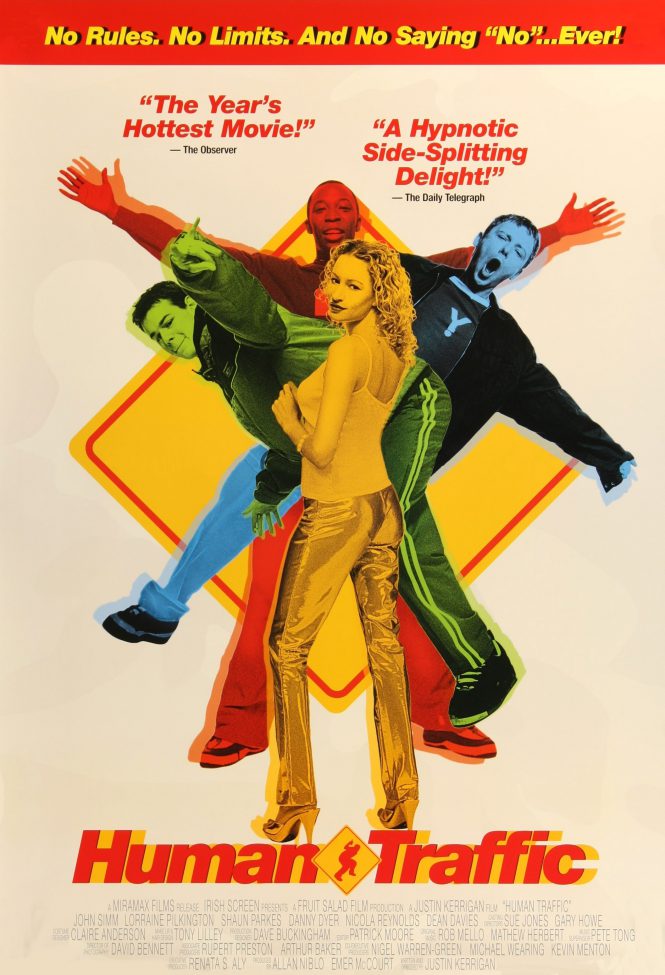 Human Traffic
3.8/5
Dive into the rave culture of the 90s…
Whether you're stuck with a 9 to 5 job or busy raising a family, there's probably a part of you that still remembers the wild memories of your younger years. That being said, Justin Kerrigan's film 'Human Traffic' brings the nostalgia flooding back for generation X who spent their youth in the 80s and 90s. The director, who was 25 at the time, captures the club culture of Cardiff, Wales through the lives of five young people.
5 young adults who are tired of working at their boring jobs—Lulu, Jip, Nina, Koop, and Moff—head off to the club after their Friday shift. The radio is tuned to BBC Radio One, DJ Pete Tong's music starts kicking in. After some twist and turns, they finally enter the venue and have one hell of a night accompanied by a heavy dose of drugs, booze, and, of course, music. The movie's plot is weak to be honest, but it takes you on a wild journey to the 90s —inviting you to spend an epic night in the club with the gang.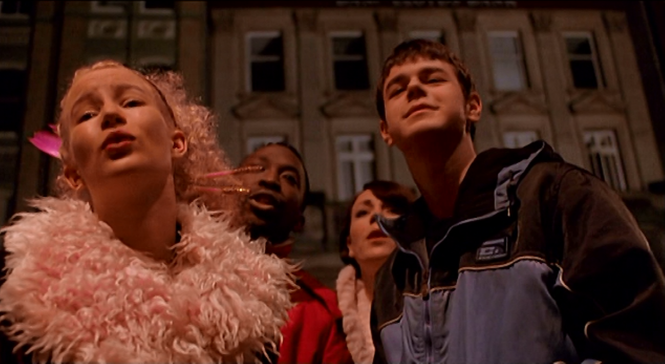 As a movie that spotlights rave and club culture of UK in the 80s and 90s, 'Human Traffic' delivers a genuine picture of the party scene and the youth at the time. The focus of the movie is centered around club culture and friendship among the five individuals with unique personalities. The movie humorously depicts these characters and it's quite hilarious to watch them shift between hallucinations and reality, have seemingly deep but meaningless conversations (Star Wars being about drugs!), and sing a new national anthem for their techno generation.
Above all else, the true highlight of the film is the music. It's also interesting to spot guest appearances and references of DJs including Carl Cox and Pete Tong. The soundtracks mixed by Pete Tong also provide an extra ear-candy, and it features the works of giants such as FatBoy Slim, Underworld, CJ Bolland, and many more.
The storyline is slender and lacks in its efforts to warn people against the use of drugs. But at the same time, the film offers some thoughtful insights through Jip's struggles to stay clean. The lesson is that we all make stupid choices when we are young, but we eventually grow up and turn into better people.
It's All Gone Pete Tong
3.5/5
The life story of a superstar DJ.
Every year, party animals from all around the world flock to Ibiza in Spain, a place widely known for its massive scale parties and gigantic clubs such as Space and Amnesia. World-renowned DJs including Armin van Buuren and Carl Cox visit the tiny island to play music as resident DJs.
'It's All Gone Pete Tong' is a movie about the king of the party island, DJ Frankie Wilde—a fictional character who mysteriously disappeared in the middle of his much-celebrated career. Although we know it's entirely fictional, the mocumentary nature of the film along with fake TV shows and interviews breathe life into the narrative. The superb acting by Paul Kaye (who played Frankie Wilde) and excellent production by the director Michael Dowse all make this a great film.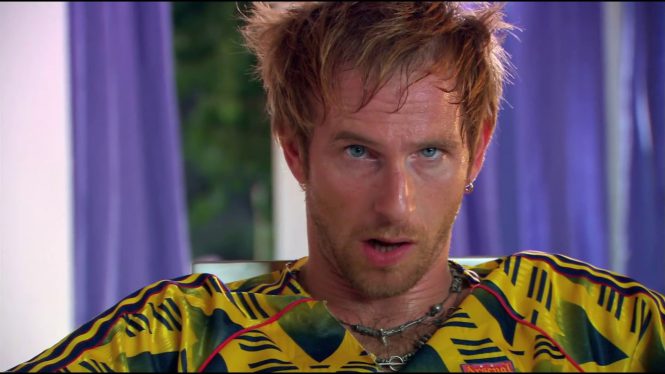 'It's All Gone Pete Tong' is London slang for "It's All Gone Wrong". As the title suggests, the movie presents the rise and fall of a superstar DJ. Frankie was at the pinnacle of his career—one enough to make Carl Cox jealous in the movie. But life is a funny thing. One day the DJ goes deaf and it's all downhill from there. His wife and son leaves him and Frankie starts to rely heavily on drugs and liquor. Will Frankie overcome his hearing loss and rise back to his fame?
The level of creativity in the narrative, brilliant acting, and countless hilarious scenes all together elevates the movie to another level. The movie also won various awards at multiple film festivals and the soundtracks by Pete Tong add an extra layer of excitement. It's a movie you don't want to miss!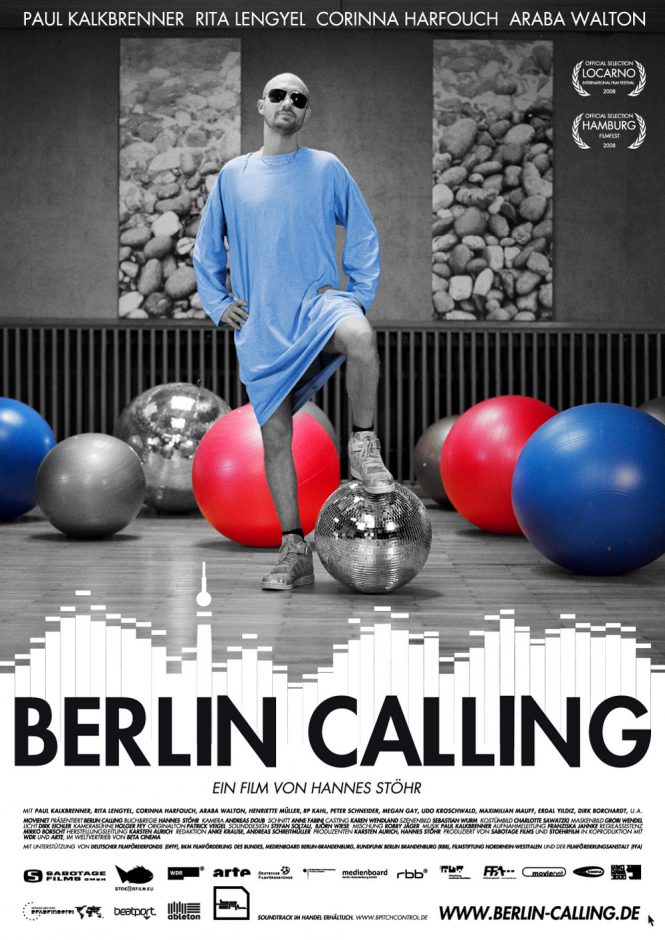 Berlin Calling
3.0/5
Heads up, Paul Kalkbrenner fans!
'Berlin Calling', a film directed by Hannes Stöhr, has everything you can hope for if you're a fan of the German DJ Paul Kalkbrenner or a lover of techno music. If an actor played a DJ in 'It's All Gone Pete Tong', this time a real DJ—Paul Kalkbrenner—plays the movie's main character DJ Ickarus. Kalkbrenner proves himself as a talented actor as he fits comfortably into the role of a popular DJ whose life falls apart due to drug addiction.
Ickarus is a rising artist in his thirties and he lives with his girlfriend Mathilde who babysits the DJ who hasn't quite matured. While working on his next album, Ickarus indulges heavily in his dealer's product and is eventually admitted to a psychiatric clinic. His doctor's unsympathetic treatment, coupled up with Mathilde's decision to leave him serves as a catalyst to his violent eruptions which gets him kicked out of the clinic. And to make things worse, he also loses his contract and is left with no options but to face total bankruptcy.
The movie does not take the most novel or innovative approach in terms of storyline and production, but Kalkbrenner's stellar performance playing the title role as a DJ is definitely something to look forward to. Live performances of Ickarus as well as the soundtracks mixed by Kalkbrenner himself also adds to the charm.