English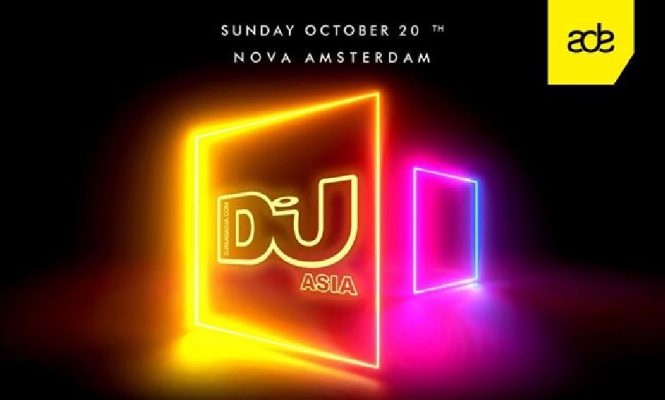 DJ Mag Asia Presents The Pre Party
Held 15 October at club Escape
Words: Ariel Jo, Kevin Kang(translation)
Following last year's event, DJ Mag Asia returns to ADE(Amsterdam Dance Event) once again. Marking its 24th anniversary this year, the festival/conference is recognized as one of the most significant events of the electronic dance music scene around the world, and this year's event took place from 16 to 20 October. From those working in the music industry to artists and fans from all around the world, up to 400,000 people—almost half of the city's entire 850,000 population—flocked to the city during ADE to share their visions about the present and future of dance music.
Launched in October last year, DJ Mag Asia is marking its first anniversary this year, and has unveiled three special parties to celebrate this occasion. DJ Mag Asia has put together an official pre-party held the day before ADE, a collaborative party with the new label CO_NECTD, and an official after-party to celebrate the end of the festivities. The three parties were each held in different venues, and featured exciting DJ performances of Asian artists back to back with their non-Asian counterparts.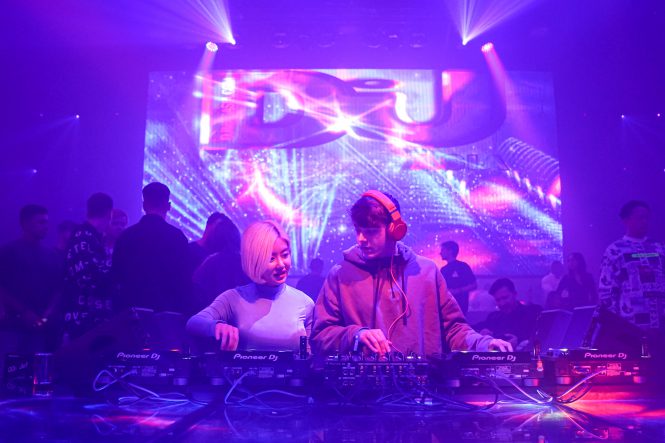 The first DJ Mag Asia pre-party started off at Escape—a venue well-known for being one of the biggest clubs in Amsterdam. Conveniently located in Rembrandtplin, the heart of the city, the place is a popular nightlife destination among many clubbers of the city. At 11pm, the party hasn't even started yet, and the entrance of Escape was already packed with people waiting to get in. Many people in the crowd were busy getting their pre-game drinks, warming-up for the big night. The pre-party began with the b2b set of New-York-based producer/DJ Ares Carter and Japanese DJ TJO.
A b2b stage, which features two or more DJs behind the decks taking turns to play their music, is a clear indicator of the DJ's skills as well as their abilities to work as a team. It also carries the message of harmony through world-class artists teaming up with their Asian counterparts—who rocked the dance floor with fresh combinations of styles throughout their set. Among which, the b2b stage of Florida-based K?d and Korea's DJ Soda clearly stood out as they entertained the crowd with seamless transitions of each other's styles, making it one of the most harmonious performances of the night.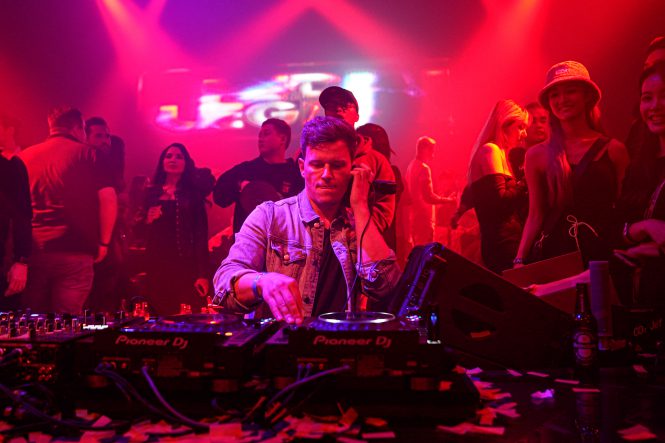 'One More Time'
Finally, the special guest everyone was wondering about appeared on stage with Daft Punk's 'One More Time'. Netherland's finest house DJ, Fedde Le Grand came up on stage in his trademark denim jacket, and everyone was convulsing with joy. Just like a world-class artist, he seemed to know how to make everyone dance. Joined by other fellow DJs who had finished their set, the artist closed the night with a one-of-a-kind performance that truly connected with the crowd.
Successfully wrapping up the celebration of ADE 2019, the pre-party showcased various performances and it was also an event that connected top acts and festival authorities from Korea, China, and Japan as well as their European and American counterparts to communicate and network. Almost resembling a small-scale ADE, the pre-party hosted by DJ Mag Asia ended on a high note while preparing for the next day's big event.