English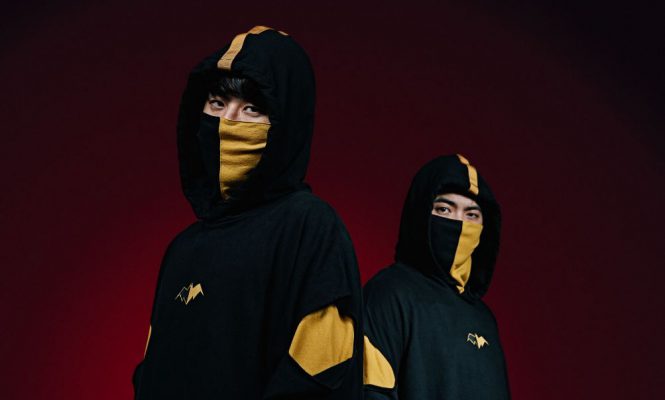 GET TO KNOW: ADVANCED
Progressive house duo came up with new single 'My Bad'
Words: ARIEL JO / KEVIN KANG (Translation)
"Hi we're ADVANCED."
Waves of Korean music swept across the main stage of EDC Korea last August. The duo who surprised us by appearing alongside the world-renowned artist KSHMR, goes by the name of ADVANCED. "It was like looking at the East sea at night." LUDENS said in retrospect. "I was awestruck by the massive volume of the audience.  It was a moment when I finally witnessed something that I've been dreaming for a long time."
'My Bad', which was previewed for the first time at EDC Korea, is a collaborative effort of ADVANCED, SHAUN, and KSHMR. "We sent our track to Spinnin' Records when it was close to its final stages of production. Surprisingly enough, KSHMR out of all the artists, told us that he was interested so we collaborated online. It was unreal." Said ARTEX. "He was everything we expected—by adding his signature sounds and energetic beat, the man elevated the track to something totally unique."
LUDENS and ARTEX, the members of ADVANCED, have known each other since middle school. They both got a start in music by playing in the school band and that bond led them to form a duo. But it was not without a few bumps along the way. "My parents were strictly against my decision to pursue music as a career. So I had to quit. But ARTEX reached out to me during my college years. Both of us were deeply into electronic music at the time, so we decided to make music together." Said LUDENS. But their hardships didn't end there. "Right after we formed the group, LUDENS had to do his military service. So I kept studying music for the time being. But by the time he got out, I had to do my time in the army. Which was why it was not until after 4 years that we could finally start making music as a duo." Added ARTEX.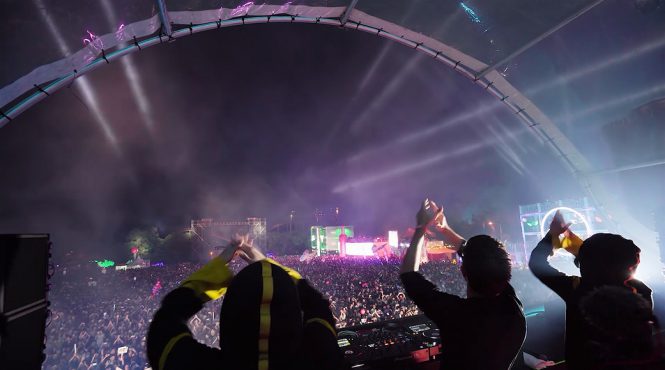 Being long-time friends, the duo always has a shoulder to lean on. "All we think about is music. And that allows us to stay strong together." Said LUDENS. "It's good to have someone at your back while you're pushing for a career which could be extremely stressful."
But they each have different taste in music which sometimes leads to disagreements. "It's kind of tricky to solve simple questions together as a team. So naturally, it's harder to work as a group since producing music is very much like an open question." LUDENS added with a smile. "I was a big fan of artists like deadmau5, and LUDENS was into club music. We had a hard time persuading each other since we both wanted to go different directions."
With a strong foundation on progressive house, the duo's music is rich of melodic & cinematic soundscapes. After 'Atmosphere' and 'Will You', their collaboration with Ailee and Juncoco blew up in the festival scene, the duo has performed at large-scale events including World DJ Festival, Hard Strike Festival, and Waterbomb Festival. But now they are on a path to making something different. "After witnessing how famous DJs changed their style of music, we felt the changes surrounding the global trend of the EDM scene. It was something that couldn't go unnoticed given the trend-sensitive nature of the music we make. If we focused on following the styles of popular DJs in the past, we now think it's the time to discover our own style of music." Said ARTEX. "We feel the weight on our shoulders to build a strong foundation for the EDM scene. Building a successful career as an artist is, of course, important but now it's the time to think about how to shape the way people look at this scene." Added LUDENS.
This doesn't mean that they won't continue working on the dance floor-friendly tracks that they're known for. "We came up with 'Day & Night', a concept that covers pop tracks for everyone to enjoy as well as dance tracks intended to make people jump. For the sake of simplicity, Day stands for pop, and Night represents dance tunes." Said ARTEX. "Genres are just tools to help people's understanding. But the emotions infused in Day and Night are what truly sets them apart."
We asked the prolific duo what they wanted to accomplish in the future. "Korea has a club scene, but the EDM culture scene still has a long way to go. Like the Korean Hip-hop scene, we want to receive feedbacks for our tracks from the people, and contribute to building the EDM scene where artists interact with others via what they produce. We're right now in the middle of collaborating with various EDM artists and the results will come out soon." The duo is currently working on a massive project and will venture into other genres. The ADVANCED version of 'My Bad' was released last October and KSHMR's take on it will come out on a later date.