English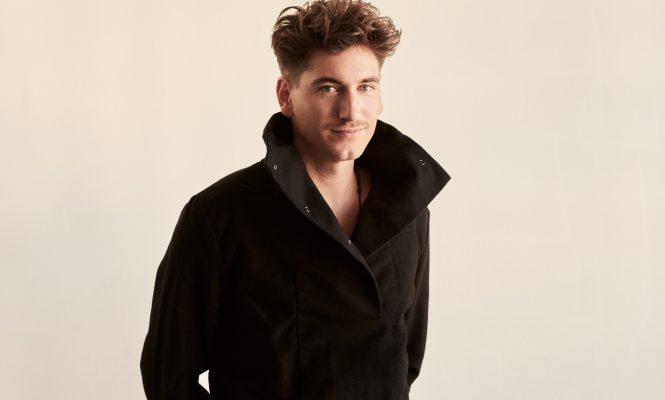 DEWALTA INTERVIEW
"Going with the flow and letting things happen as a musician is absolutely necessary and will eventually create your sound."
Words: ARIEL JO
There might be more DJs and producers than ever before, but in a world where it's all too easy to become either, producers who are also top class (and trained) musicians are becoming increasingly hard to find outside of the upper echelons of the scene. Make of that what you will, but one man who's very much comfortable working as a DJ and producer as much as he is a live act, label owner and out-and-out musician is DeWalta. Born David Koch and now firmly based in Berlin, DeWalta epitomizes a truly unique approach to his swing-heavy, often jazz-based intricate minimal sound. That said, he is also a musician whose sound is tough to pigeonhole — and it's these reasons for which he's become such a respected figure in the global electronic music scene.
Ahead of his gig at Epizode Vietnam (where he will play live alongside his regular collaborator, Mike Shannon), we put some questions to one of contemporary electronic music's most consistently fascinating producers…
Hi David, how are you? What's keeping you busy at the moment? Tell us about your music acts and outside of music acts. .
Hi guys, I am doing well and keeping very, very busy these days. This may actually be the busiest time of my life so far, because my partner and I just had a baby 11 months ago and i am touring heavily right now, doing long 10-14 day intercontinental tours to South America and Australia in December. Soon after that in January i will be in Asia for Epizode festival. Balancing private family life, being a present father for the child as well as touring and working in the studio is like working 3 jobs.
The latest release, just freshly on the pressing plant is a release with Mike Shannon on Visionquest, run by our friends and strongholds in the scene Shaun Reeves and Ryan Crosson. I also just finished a track for the new X+ subscription concept of XLR8R, which i think is a great way for music journalism to stay independent from advertising.
Besides that i am currently working on a few remixes as well as an EP for the New Year.
I am also always exploring my new work in ambient, electronic listening music, sound-design as well as some faster techno tracks i may be releasing under a different moniker… Let's see…
I wanted to start by chatting to you about your background in orchestras and jazz groups. At what stage did you transition to electronic music? And what motivated this move?
I studied Jazz at the Hans Eisler conservatory of music in Berlin; so on the weekends we would go out clubbing besides playing and listening to Jazz, HipHop, Fusion or Rock concerts – soaking up all kinds of different music in Berlin. The city may have already become the capital of electronic music by the early 2000, so being exposed to so much good electronic music obviously left a mark on me. I remember going to Ostgut, WMF, Weekend, Maria and many other clubs which mostly don't exist anymore and listening to the world's best DJS, watching and learning from them. I also always loved technology, so building a studio had always been my plan. So i started making tracks for fun. Then the fun became more professional and serious when i heard respected DJs playing them… We started a label from our flat-share living-room and off we went… Growing up in my early 20ies in Berlin shapes you pretty good.
You were born in Heidelberg in Germany, which we believe, is also where Move D is from. How would you describe the city in terms of its music? And was Berlin always an endless source of fascination for you?
Correct – until I was 15 years old I did grow up in Heidelberg before moving to Berlin with my family in 2000. Move D, is also from Heidelberg yes, it's a small but beautiful Student-town in the south-west of Germany. Believe it or not, but little Heidelberg is a "big"name on the German music-map, particularly for HipHop and Jazz.
After WW2 Heidelberg became one of the headquarters of NATO and the US troops. This fact, besides its renowned and old university, drove young people into the city, and may be one of the reasons why Heidelberg has always had a fairly diverse music-culture, influenced by American and English music. It is also located in the Rhein-Neckar circle, in close proximity to Mannheim which is a stronghold in German Techno and House. I did enjoy a great deal of early music education as well as a good and interesting music-base to move to the capital. I was very, very much into music and therefore crazy excited when we moved to Berlin…
Berlin obviously is one of the (if not the) capitals of music today. The diversity of styles, but particularly electronic music, is being lived and celebrated like in now other city in the world i would argue. It has a scene that grows from the ground up and not from the top down. So it does offer a lot of content and music, art, fashion. It can be a huge inspiration and a great place to learn, but beware – it can also be tough on artists trying to make a living, while going out a lot.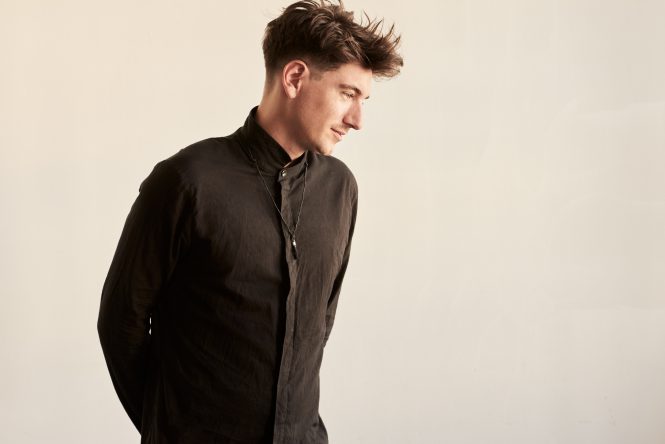 You've managed to carve out a niche for yourself as a truly experimental act, and someone who fuses electronic music with elements of jazz etc. How difficult do you find it to stand out from the crowd with your sound in such a crowded environment such as Berlin? Is crafting your own unique sound something that you're conscious of in the studio? Or do you generally just go with the flow?
This is a complex question, requiring a complex and multi-faceted answer – I'll try my best:
Finding and sculpting your own sound requires a lot of different things. First, and foremost it requires patience! No one wakes up in the morning as a great producer or DJ with their unique sound. It's something that comes over time… yet, I also didn't sit down in the studio telling myself "I'm gonna make a track that sounds like me"… so going with the flow and letting things happen as a musician is absolutely necessary and will eventually (over time!) create your sound – surrender to what comes out, work on it, work on it even more, perfect it and it'll be "your sound". Our background as humans, our history always plays a role in the expression of our art; therefore my musical background of jazz etc. is evidently part of my work today.
When it comes to standing out i like to keep things real' or natural if you will. The aspect of "being different "or "standing out" has not particularly been my focus. Trying to be different just to be different or to stand out is dangerous and can quickly become very awkward and pretentious, especially as an artist. We are who we are and pretending doesn't help anything or anyone, especially not in art or music. Standing out happens automatically if you work hard, maybe harder than the other guy, build your sound naturally and keep things real
Let's talk about warmer climates for a moment! So, we're chatting to you today with your gig at Epizode very much on the horizon. Epizode is a festival you've played at before. How would you describe the vibe of the festival? I guess it's a nice time to go to Vietnam, right?
I was invited to Epizode in Vietnam last year, but could not go because my son was born 4 days before the festival. However I have been to predecessors of this festival in the past, so I am expecting lots of people being very happy to escape the cold weather in Europe, Russia or North America, celebrating the start of the New Year under the sun. I think the event has grown as a perfect destination-festival, so it will attract many people from all over the world.
South-East Asia in general is a very attractive place to host festivals, given its booming tourism, fairly affordable flights, great weather and warm people!
Were there many local DJs and musicians who impressed you last time you were over? And what can we expect from your set at Epizode?
I didn't manage to hear much local talent, but I'm hoping to get the chance this year.
This year's performance will be a live Set with my dear friend and collaborator Mike Shannon with whom I've been working for a long time. We will be performing completely live, with lots of synthesizers and drum-machines on stage improvising and creating music on the fly.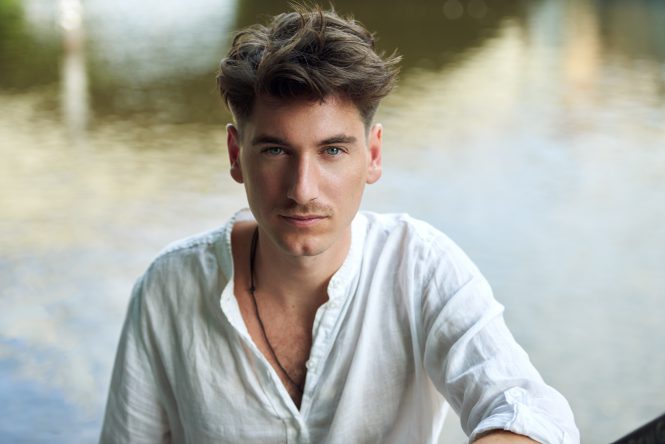 On that note, is there one musician you have met on the road who you have really formed a relationship with that continues to this day?
One of the great aspects of this techno and house music scene is that it is solely based on community and socializing – we meet so many people all the time. It's a social environment which can give you a lot as an artist (besides its exhausting effects). Like in all jobs, but particularly as a traveling DJ and musician you're best off embracing socializing – Enjoying your job!
I have met so many inspiring people on this journey that it is very difficult to name only one. However I could mention Seth Troxler whom I met when he moved to Berlin in 2007 or 2008. I was 22 years old and he is one year younger than me… We went through so many crazy and inspiring times over the past 10 years and I am happy that we are still enjoying our relationship as friends, artists and humans.
As a touring DJ you've obviously been to some pretty fantastic Asian cities over the years. Is there one place that stands out above all else? Can you tell us a bit about your favorite travel experiences?
I think my favorite city would probably be Tokyo, Japan. The food, the people, the precision, the love to detail makes this city remarkable. Seoul is also a vibrant and interesting up and coming place. There are so many good and amazing cities in Asia… I have been to South Korea, Taiwan, Indonesia or China. All these countries have their special vibe and taste. However my love to the Japanese culture may be the strongest one for Asia so far.
And finally, what else have you got coming up that you're excited about? Shall we look out for new releases on Meander in the New Year?
Since I released my double album "Lyra"not that long ago we are now focusing on a few EPs with friends and artists of our Meander-roaster as well as looking into new talent. There will be a record from Alci from Switzerland and after that our third Various Artists compilation named "Family Jubilee", but we are always checking new artists. I am also looking into releasing the mentioned techno-material somewhere I can't definitely say at this point in time, besides working on a more classic DeWalta-sound EP for 2020.
Keep up with DeWalta on Facebook, Soundcloud and Instagram. DeWalta plays Epizode Festival Vietnam, running from December 27th – January 7th. For further information, see: www.epizode.com