English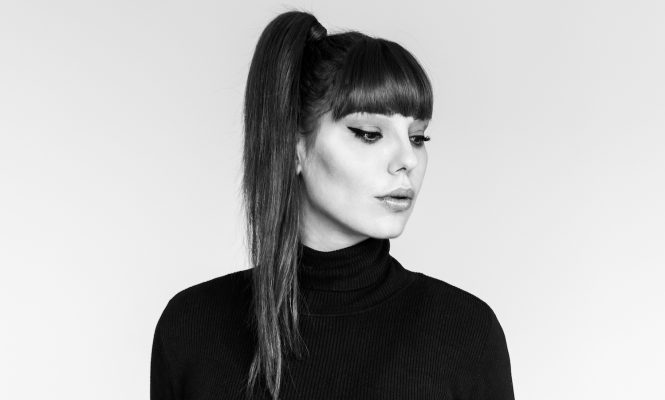 SIMINA GRIGORIU DROPS 'MAMA AYAHUASCA' EP
OUT NOW ON KUUKOU RECORDS
Words: Kevin Kang
Following a juggernaut remix for Hollen's 'Acid Tear' EP on Prospect Records at the end of September and her critically-acclaimed collaborative EP 'Double Trouble' with BB Deng back in August, Berlin-based boss Simina Grigoriu now returns to her esteemed Kuukou Records imprint with her first solo outing on the label this year.
Out now, Simina's two-part Mama Ayahuasca EP is another masterclass in dark, trippy techno from an artist at the very top of her game. Known for her unique blend of mind bending tech and driving soundscapes, the EP kicks off with deep chugging basslines, twisted synths and piercing hooks, as the Kuukou head honcho takes the listener on an intense six-minute journey through the title track 'Mama Ayahuasca'.
Distorted bass and frenetic rhythms continue into the techier closing track 'Kambo Warrior', as the Romanian-born starlet deftly proves why she's amassed such a strong reputation as one of the most prolific and promising sounds in techno. Check out the album here.
About Simina Grigoriu:
Romanian-born, Toronto-bred Simina Grigoriu has been steadily racking up accolades during her decade-long career. Starting off as a DJ, she's made the transition as a producer and kicked off her own label Kuukou, a home for techno-forward productions, where she calls all the shots. In this time she's also transplanted to Berlin, a place she now calls home and the major source of her creative inspiration, a source as diverse as her influences. For more information, visit the social channels below.
Simina Grigoriu:
Website | Facebook | Beatport | Instagram | Soundcloud
Kuukou Records:
Website | Facebook | Beatport | Instagram | Soundcloud