English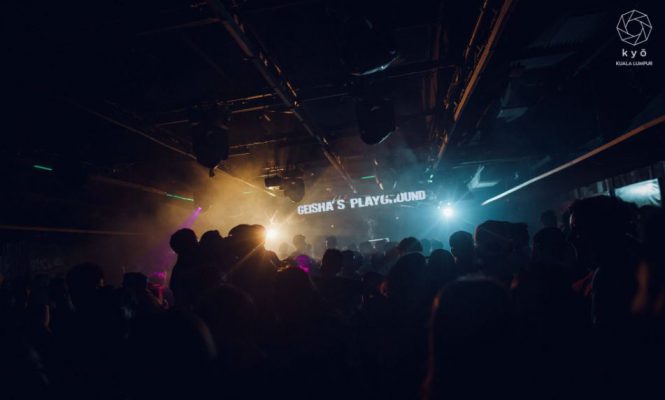 Kyo Kuala Lumpur Turns 3 with week of celebrations including big party with Jazzy Jeff
Kyo continues to be the most vital club in Kuala Lumpur
Words: ARIEL JO
As it heads into its third year with another mouthwatering mix of headliners throughout January including a massive week of celebrations that peaks with a third birthday party with the one and only Jazzy Jeff on the 18th.
This sleek, futuristic club mixes up world class house and techno names with a regular mix of hip hop and r&b royalty each night of the week and plenty of local and regional debuts. Its sound system is well known around the world as one of the finest there is, and the club has an edgy, urban feel that welcomes a mix of ages and provides fantastic atmospheres week in, week out.
As part of the birthday celebrations, you can also look forward to a curated exhibition that celebrates the history of the club with photos and videos taken from the archives. House Of Kyo retells the unforgettable stories that have brought together a community of music lovers under one roof and explores the most memorable nights of stellar parties and superstar performances.
January also includes plenty more highlights such as the event to start off the third anniversary week – r&b and hip hop party Geisha's Playground featuring Lil Asian Thiccie, Dj Moma, Afaro, MC Deekid and more. Then the 16th is a showcase of Kyo's very own workforce, with the people behind the scenes taking over the console and taking the club back to its house roots. Joining them is one of Kuala Lumpur's long-standing music collectives, The Sweatbox, who once set home in Ren Lounge. Playing will be Godwin P (Kyo's Boss Man, Godfather of Singapore's dance music ) Axel Groove (Kyo's DJ Booker aka the groovy Sex Panther) and EJ Missy (Kyo's Marketing Ninja, Singaporean DJ champion).
Then it's back to the old school, not forgetting the latest bangers, from Ash & Friends with Dj Aku Ash, Dj Musher and Dan $HIV on the 17th, then Kyo Sundays returns with a cool selection of afrobeats and hip house with Dj Moma, Melissa Jo and MC Deekid. Escape the Monday blues at kyo Sundays as DJ Moma and his crew crank up the weekend vibe.