English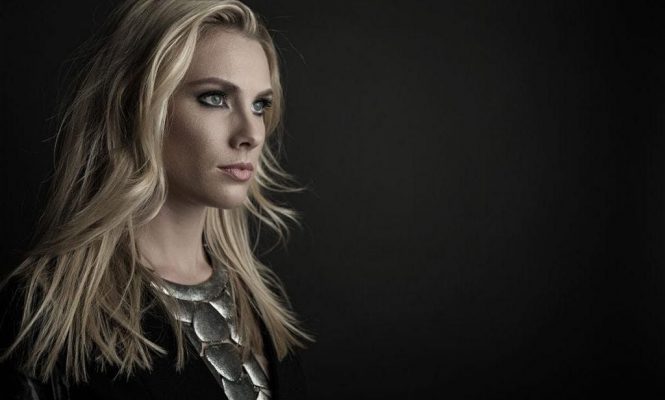 Anna Reusch Interview
Meet the multi-talented DJ/producer hailing from Germany
Words: Kevin Kang
Having spent her childhood in Wiesbaden, Anna Reusch was raised in a musical home. Thanks to her father who played in bands, Anna was always surrounded by various kinds of instruments throughout the house growing up. However, her introduction to music didn't actually come until she came across the dance music scene. After becoming a regular at a techno club and befriending a resident DJ, she soon started DJing and eventually got signed to ZYX music at the young age of 17. Now, the producer/DJ has a new home at the Mainz-based powerhouse bouq., and can be seen behind the decks of various festival stages including Booka Shade, Homerun Open Air, and more. DJ Mag Asia sat down with the rising house/techno artist Anna Reusch to find out more about her story and her inspirations.
Hi Anna, thank you for taking the time to chat to us today. It looks as though you have enjoyed a really busy start to this year! What was your highlight of 2019 and what are you most looking forward to about the year ahead? 
Thank you for having me. Yes, my start is very busy, I didn't expect this but I´m super happy. 2019 was completely great and that's why it's hard to name a highlight. But, for example, at Parookaville I had a super early playtime and I was thinking I would have to play before 100 people. But when I started the whole hangar was full in 30 minutes. I was very emotional that the people came so early. I also played at my "hometown-festival", Homerun, after Andhim and I was soooo nervous.
But the crowd made it one of the best afternoons I've ever had. I played at a lot of new clubs and my feeling is that the club scene is getting healthier – more people are going to the dark little ones again. Last winter I had such a bad feeling because a lot of good clubs closed but the situation is getting better and a few new clubs opened. So that's a point I'm looking forward this year; joining a lot of old and new clubs, hopefully seeing the dark-club-culture growing again and – of course – having a good summer. I will play a few times on Ibiza so … exciting!
We noticed that you had a US tour coming up — what are you most looking forward to about playing over there? Have you played there before?
No, I`ve never played there before and when I got the mail that the US trip is finally confirmed I was speechless. It's an honor and I will enjoy trying to make the US people dance. I will have a few free days also so I can travel around a bit and see their country.
You're spending an increasing amount of time on the road too. How have you adapted to this? Has it been stressful or how have you prepared?
You have to come to terms with it. I tried a lot but I think finally I have good solution. If it's under 500km, I drive by car, mostly I ask a friend when I have to play more gigs on one weekend to drive. When it's not super far I drive by myself and when it's too far away I fly. During the travel I work on the mac, often listening to music or reading a book. Especially when I have a long trip by plane I love to have the time for reading.
Aside from clubs, you also played at a number of festivals too. Can you tell us a bit about the first time you played a festival? How did you prepare? Were you really nervous?
I was. The first big festival was the Love Family Park and I prepared the whole week before a groovy slowly warm up set because I had the first slot in the techno tent. At this day it was super hot and so the people went straight after their entry into the tent. After one hour the dance floor was packed and I stopped playing my well prepared set because I thought that the people expect a maintime set at a packed dance floor. The last hour I played completely spontaneous and trembling all over my body. But it went well, the people had fun.
Who has given you the best advice of your career so far?
Amir. He is the founder and owner from bouq. He was a mentor over a few years and he said: "Take your time! Stay groovy, build up your set even the people aren't going crazy at the first 30 minutes. Have patience!" So that's how I still play, building up my dynamic over the completely playtime.
We noticed that you're on a really cool agency with some real legends of the scene. Can you tell us a bit about your relationship with those guys and how it came around?
Zeitgeist – or the owner and manager Talida is great, yes. I know Butch a long time because he is one of the owner and founder from bouq which I joined over years and where I have released a lot of EPs. Klaudia I met a few times at gigs or meetings with our management, sometimes we're writing and I think its an easy DJ-friendship. I will meet Julian Jeweil a few times this year at gigs and I'm super excited because I really admire him. It's difficult to have real or intense friendships between colleagues because often we have big distances between our living cities. Reset Robot was a long time in our agency and because of this we started working together in the studio three years ago. My manager said" "Dave is the best person for your groovy techno" and he was right. We are still working together.
As an artist, how important is it that you have a great agency behind you do you think?
Very important. It's an open secret that it's very difficult to get into the scene. There are so many great producers or very good DJs out there but they never made the step into the "full time DJ career". In Germany we say vitamin b about the fact that sometimes you need to know someone who knows the scene and have good connections to bring you to important clients or venues. It's always good to have someone even when it`s just for speaking or discussing things. I am super happy that I met Talida two years ago. We complement us, having a really good team actually.
Following the last year on the road, is there one DJ who has impressed you more than others? And what was it about them that you really loved?
I must confess that I never really heard a full set from any other DJs last year but I heard a bit from Monika Kruse for example and she is still playing very well, always modern and positive. She had health problems but she plays well nevertheless. What's impressive for me is the fact that the whole mood at the moment in the scene is super positive and nice. No matter who I joined, every colleague was super nice and friendly.
How often do you search for new music and how do you do it? Are you conscious that one gig should never be the same as another in that regard?
It depends on my time. Normally I'm searching for new music or listening to promos almost every week. I feel bad when I don`t play two or three new tracks in my set every weekend. But I am also very picky so sometimes it's a long search. I have my basic sounds or tracks, almost my own, and I just want to play new tracks around. Especially when I played a set in which I liked every track, the whole sequence. Then sometimes I'm not changing till the next weekend. But lately after playing two times nearly the same set I have a guilty conscience. I get bored so I have to change a few tracks.
So if you're looking for a peak time track for example, what do you look for? And what labels do you tend to check out more than any others?
The important thing for me is if the track fits in my groove, in my sequences. When I started shopping for new music I didn't intend to find a peaktime track. By the way, I think there are enough peaktime tracks out there at the moment. I'm often searching for rolling ones, which keep the party going without too many highlights.
You released some great music last year – can you tell us a bit more about upcoming releases of yours? And would you ever do an album for example?
Happy that you liked it. I already visited Dave this year so yes, I have a couple of new tracks and I'm now searching for a label which fits. I asked colleagues for remixes from other ones and we are actually searching for a good output, too. So hopefully a lot of new music is coming soon.
Keep up with Anna Reusch via her social channels below.
Anna Reusch: