English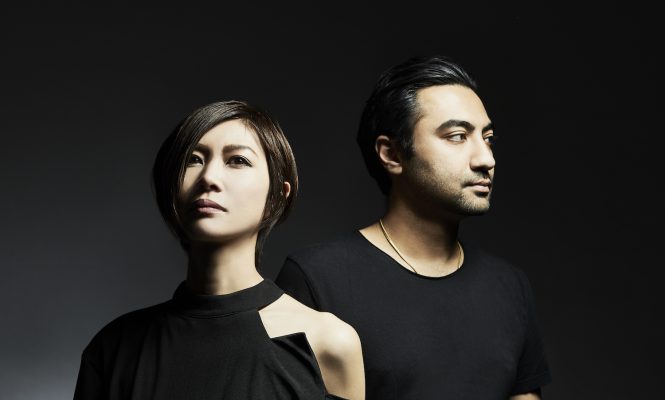 DRUNKEN KONG INTERVIEW
Meet Drunken Kong, Tokyo's hottest techno export
Words: Kevin Kang
Following the internationally celebrated release of their debut album 'The Signs Within' in 2017, burgeoning Japanese techno duo Drunken Kong now kick off a brand-new decade in emphatic fashion, as they announce the release of their eagerly anticipated sophomore long player, 'Where We Start'.
Out now via Christian Smith's esteemed Tronic Music imprint, 'Where We Start' marks the second full-length opus from the Tokyo-based outfit, whose impressive catalogue of unique techno productions have also been homed by the likes of Terminal M, Octopus Recordings, Stil Vor Talent and Session Womb to name a few.
Featuring a total of sixteen diverse cuts, including thirteen brand new Drunken Kong originals, two collaborations with Mainz-based outfit Teenage Mutants and one exclusive new collab with Tronic head honcho Christian Smith, 'Where We Start' is Drunken Kong's most extensive body of work to date, and goes a long way in showcasing the inexhaustible creativity of one of the most prolific double acts in techno right now.
With a new album out now, we sat down with the duo to talk about their inspiration, love for techno music, Asia's music scene, and more. Check out 'Where We Start' via link below.
Could you tell us how you came up with the name "Drunken Kong?"
DRUNKEN KONG comes from our initials. My name is Dee and my partner's name is Kyoko so we took the initials and wanted to come up with something different and unique. At the time when we decided our name, we never expected to be releasing music and touring, so we were making music just for fun and for Kyoko to play at clubs.
Did you grow up in a musical environment? Tell us about your introduction to music.
Yes, we both grew up in a musical environment. Also, growing up in Japan, there was interesting computer music everywhere. Game music is something that is deeply rooted in both of us. Nintendo game sounds, for example, is something that we still remember when we hear it!!
We've heard that D. Singh used to make up-tempo music back in audio engineering school. How did you make the transition to techno? Also, tell us how you came to love techno music.
At first, I was making all kinds of music from trance, house to break beats to even ambient.  Whatever I found cool, I was trying to make something similar to this. Naturally, this led me to creating techno. I guess the feeling, the groove, and the structures all linked with what I wanted to do.
Can you name some artists that have inspired you?
The Prodigy, Chemical Brothers, Squarepusher, and Robert Miles. These artists really got me interested in electronic music.
Let's talk about the techno scene in Asia. As a DJ who's been touring around the world, do you notice any difference between the techno scene in Japan and its counterparts abroad?
Yes, definitely there is a difference in the scene. I would say the biggest thing is the accessibility to electronic music in Europe. There are so many big festivals, club nights, and events such as ADE and Sonar so it's very easy to listen and get access to different styles of music. In Japan, for example, to listen to electronic music, you need to go out to clubs. I feel there is not too many day events, so I feel this is the big difference in terms of accessibility.
What made you want to start your career in Japan and not some country in Europe? Tell us what you like about living as a DJ/producer in Japan.
Well the reason is I was born and raised here in Tokyo, and I lived here at the time I started working on this project, so it was natural for me to start my career here.
I really enjoy living in Japan since things are always happening here. In Tokyo, you can go out at any time of the day or night and there is something going on. This I really enjoy. I can spend a whole day in the studio and then go out to eat some really nice dinner late at night. The options are endless!
What are some of your favorite techno venues in Japan?
WOMB, Contact, Vision and VENT.
With the number of festivals and world-class DJs flocking to Asia growing every year, it seems that the electronic music scene in Asia is thriving more than ever before. What are your thoughts about the current music scene in Asia?
Yes, I totally agree. I feel that the scene is growing. I hope this continues and I really hope that there would be more Asian DJs touring in different parts of Asia, and also expanding to other markets such as Europe.
World class DJs are of course great, but at the same time for a scene to really grow, I feel the local DJs also need to grow. This would be the ideal situation.
Are there any artists from Asia that has caught your attention?
Ken Ishii and Hito. We really respect their music and really like them as a person too! Personality is also something very important!
Lastly, what's next for Drunken Kong? Is there any exciting news that you'd like to share with our readers?
We are working on tours along with the album release and I have some more special releases coming out later part of the year. It's going to be an exciting year for us!!
To find out more about Drunken Kong, visit their social channels below.
Drunken Kong Socials:
Facebook | Instagram | Twitter | Soundcloud | Beatport | Spotify