English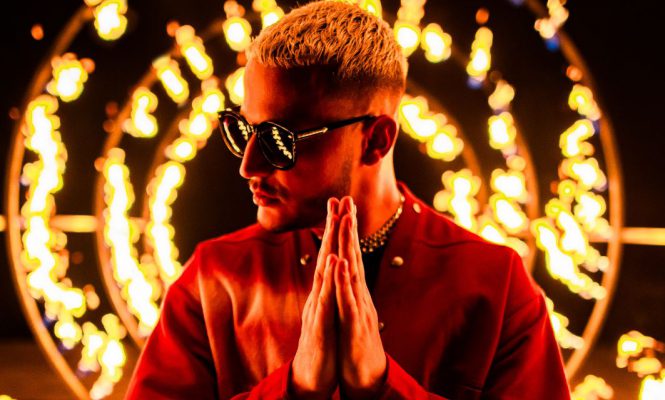 DJ SNAKE, THE REAL GLOBETROTTER
DJ Snake is one of the most in-demand DJs in Asia. We sat down with him to talk about how he ended up traveling around the whole world. 
Words: DJ MAG ASIA TEAM
"The last ten years were crazy", says William Sami Étienne Grigahcine, better known as DJ Snake. Those last ten years were the time when his music really started to move and his name became well known around the whole world. "I started not being able to speak any English and sleeping on the floor of my studio, and I ended up touring the world after selling millions of records", he describes. "Looking back, it's a blur", Snake looks at the horizon. We try to look back at one of the most successful artists dance music has created. 
THE FRENCH TOUCH
Growing up in a musical environment, little William was attracted to sounds since a very young age. "My mom's house always had music on", he recalls. From Arabic and French music to old Motown vinyl, he's been surrounded by lot of sounds from all over the world from an early age. Blame the music: he left school and started working in a respected record shop. "I didn't know then that I would make a career of it but I knew I had to be part of this movement." 
He would watch the imported vinyls arrive and discuss it with everyone who came in, besides hearing new sounds coming in from Chicago, New York, London and watching people buying French artists' music. "It was like a newsstand for music. The artwork of a vinyl, the color of the vinyl, the artist behind the vinyl, this could keep us all in constant debate about what's next, what's changing, what's happening all around the world long before you could connect via social media", he explains. "Vinyl imports were like postcards from around the world of what was happening and we all waited for fresh batches to listen to over and over and talk about it for hours." 
Between those days, French duo Daft Punk was about to become one of the biggest acts of dance music ever. As a fellow countryman, he fell in love with those sounds and those two artists became his biggest influence. "Actually, there's no explanation really required but their innovation in music, design, their approach, their anonymity, all of it… It broke all the rules and stood the test of time. This is greatness", Snake says. Aside from this, he also draws much of his influence from Paris, The City of Lights—a place where he lived his whole life. "Paris is my home. It's where I grew up, it gave me everything. Even when I struggled, I struggled in Paris. That city taught me so many lessons and now I represent that all over the world. I'm very proud to be French and I'll always be". 
This French pride is something everyone can notice and that might be why he was chosen as the first artist to perform at the top of his city's most famous monument—the Arc de Triomphe—giving him a status that few can afford to have. But why? 
HIT MAKER
Since the beginning of the last decade, his music spread like a virus. Hit after hit, from 'Turn Down For What' to 'Lean On', DJ Snake created some of the most iconic songs of the decade. "Looking back, I think it all started from a fresh sound. Then a lot of influences came together, and it dropped at the right time", he pictures. "Pretty timeless but at the time made to be fresh. You make the record then people decide if it stays around, but I knew they were special when they were finished for sure." 
New influences and collaborations are an important part of his daily basis. "The next ten years", he analyzes, "it's important for me to know how to take all of what I learned so far, and apply it in a new way. You have to evolve. As an artist to stay the same trying to repeat yourself… that's death." That's mainly the reason why he pulls in so many layers in his records. "Every single collaboration is unique", he almost shouts. It can start in many different ways. He sends files, they send him files. "It can be about a person's energy or what they stand for which makes you want to work with them", he adds. And there's no limit! He's not scared to try new things. "I always loved the scene, but I don't really see music in genres. I like what I like. Popular, not popular… whatever. Makes no difference", he stops us when we talk about the reggaeton blend he's adding in the last few years. 
He sees music as a general thing and those mixed influences are part of the same. "We're all connected globally now, and we can all reach out and hit each other", he goes on, highlighting how fast the collaboration process and the access to people is now. "Not just music either. Art, fashion, videos, films –all of it! You can be inspired; you can hit someone up on the same day and they know it is genuinely you. We are only just seeing what this can mean".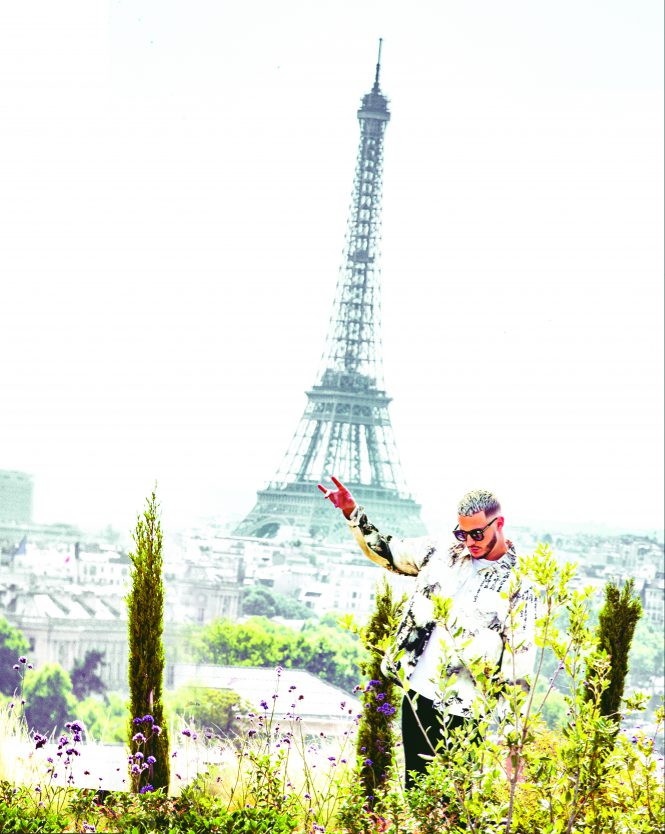 CONFIDENCE
In the middle of all those hits and collaborations, an album appeared last year. 'Carte Blanche' was very well received by his fans and also made a statement about what he could do in a wider sense. "I'd always say I would make an album, for my fans. I'm not about making singles to have hits. I make tracks that I love; some are bigger in terms of streams or radio plays but they all mean the same to me. 'Carte Blanche' was a sort of a mixtape for me putting all of that out in one place. That's what I wanted it to feel like". 
No different to his last album, 'Encore', where he made tracks together with artists like Travis Scott, Justin Bieber, Skrillex and Yellow Claw, this one included some big names in it. From J Balvin and Ozuna to Zomboy and Tchami, he couldn't explain it better: "If I like it, it goes on." In an artistic context, the term Carte Blanche could be used to describe when an artist has complete control over the creative process. Something that fits very well with his ethos. "It means the freedom to do whatever you want, which is how I feel about music. I won't be told what to do... I do what I like and I hope people like it but you can't please everyone all the time. Be honest and the rest will fall into place. 'Carte Blanche' is how I felt about putting out music, about work, about life…" 
That attitude also applies to his performances. His eclectic taste can be heard in every set he plays. From Creamfields Hong Kong to Beyond Wonderland in Colombia, he's confident about what he can provide. "I don't really ever change my set for a region. These people booked DJ Snake and they want me to come and do my thing", he explains. That's fair: You'll be hearing the full DJ Snake treatment wherever you bump into one of his shows. Of course, there are some differences. If a festival only gives him one hour, it will be hard to mix his wide range of music but, of course, he'll provide. "I want to play music from my whole career and new music that can be hard to fit in. But it's not hard to mix them together. I structure my set to give it a flow and it works", he says jauntily.  
ASIAN AFFAIR
While Snake continues to hold his position alongside other giants of the music scene, there is something that has been changing over the years, though: venues. As a perpetual headliner, it became hard to watch him in small clubs. "Yeah, I can miss it of course", he admits. It's not that playing in front of 50 thousand people is wrong but it's a different kind of excitement. And it's something that he tries to keep doing. "I play in clubs. I make sure I do at least five times a year. The vibe of a club where I can play for hours, its dope", he assures.  
And our region seems to be at the top of the list! Asian clubs have been always very interesting for him. He's been coming consistently over the last few years, giving away insane levels of energy to his fans. "I love all the festivals across Asia but the club shows in China are the ones that always surprise me. I make my agent book them for me when I go there, and the energy is fire." 
He played last year's NYE at ISY Music Festival in Hainan, together with some other dates in Super Miami Club in Xi'an and Illuzion Club in Phuket, a place that has become one of his main destinations for relaxing. "I go to Phuket most years for a vacation. I love the vibe, the water, the people and the food", he tells us. It's clear that his career gave him the privilege of knowing the entire world. A world that's been dancing to his music for years. A carte blanche that has success written everywhere…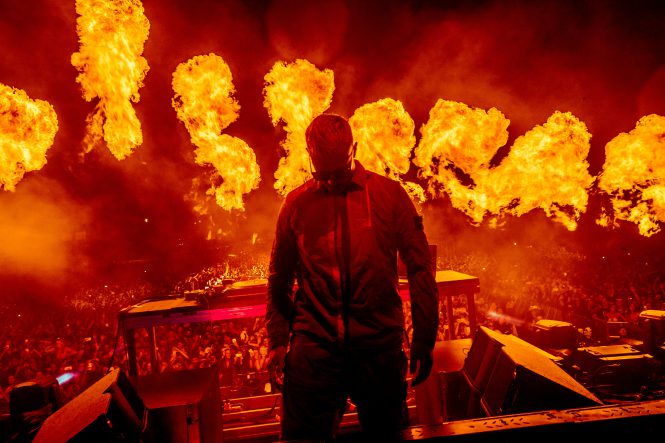 OWN FASHION
"I wear Pardon My French clothes a lot. I make pieces for myself on stage and on the road. I design samples all the time. I play around with color and shape. Having your own brand means I and my team try a lot of stuff out I like before we drop it. I check every piece myself first. Quality of the fabric and the way it wears on the road is important to me. I spend a lot of time on it." 
5 BIGGEST DJ SNAKE SONGS
"Bird Machine" 
I guess you could say this song changed my life. I'd gone into the studio on an 'all or nothing' month; basically, if I didn't make a record that worked, I was going to have to get a job. I sent it to everyone. Over and over. And Diplo replied. Changed everything.  
"Let Me Love You" 
This record I guess took me from the sound people knew me for and put it on radio stations that had never played me worldwide. I showed I could do records like 'Turn Down for What' and 'Bird Machine' and work with a song in a different way.  
"Turn Down For What" 
My first global hit I guess. Got my name out in a lot of genres. The DJ Premier remix was important to me here too. This wasn't about making electronic records for my whole life. This was me showing people I wasn't going to be put in any genre.  
"Magenta Riddim"  
This record came from me listening to an Arabic radio show. There were people freestyling over beats live on air. I went home and made this and the love it got all over the world is crazy. I shot the video in India and the whole vibe of the record came out in the video. I still play it in every set.  
"Broken Summer" 
For me streaming changed everything. That can be terrifying; the pressure to be ready to go live all around the world at the same time, but it's a great way to drop a vibe whenever you want to. It's a way for me to drop music I love with no pressure. And I love this record. It has a special vibe.  
THOUGHTS ON SOCIAL MEDIA
"Social Media and the internet in general have given everyone a chance to be heard. And that's a great thing. But it can equally mean you get too distracted. If you spend your time looking at what other people are doing you can get lost. It can get into your head too much.  
Especially when you are younger, you might look at everyone else and think it looks so easy, and maybe if you're struggling with something in the studio, you might feel like you are not good enough. That's not the case. No one is posting the days they just can't get it right online. No one is posting the doubts they have or the darker hours where you wonder if you're good enough.  
If you're strong enough to use the internet in a good way—research, get inspiration from artists and film makers, and find stuff you can laugh at when you want to relax—that's great. But if you feel it affects you in a negative way – log off.  Music comes from within, not from looking all over the internet."