English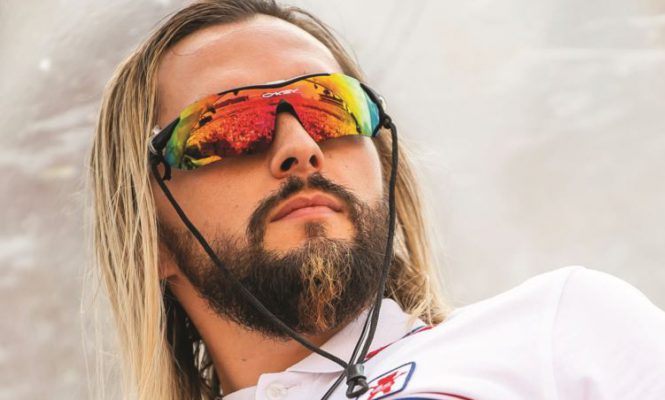 The 6 Most Eccentric Acts of the Decade
We at DJ Mag Asia have compiled the 6 most unusual acts who have been gracing the scene with their one-of-a-kind music and performance. 
Words: KEVIN KANG
In today's Internet, cell phone, social media world, we literally have the opportunity of discovering new artists at our fingertips. So, it's no surprise to find your next favorite artist via a random video that you stumbled upon on YouTube. That being said, out of all the artists in the world, we at DJ Mag Asia have compiled the 6 most unusual acts who have been gracing the scene with their one-of-a-kind music and performance. Without further ado, let's dive in.  
SALVATORE GANACCI 
Meet the biggest troll of EDM… 
It's already 2 minutes into Salvatore's set at Tomorrowland Belgium 2019. The speakers had finally started to play a heavy-hitting banger after a lengthy announcement, yet we still don't see the DJ on stage. Then the camera zooms into a guy booing in the crowd who looks strangely familiar. Is that… who we think it is? And, yes, the man himself just casually emerges from the crowd and takes the stage by storm, dropping bass heavy tunes and driving everyone into a frenzy.  
For fans of Salvatore, it was nothing new. In fact, the artist is well known for his bizarre behavior on stage, which some may refer to as trolling. And they do have a point—half of the time he's not even mixing, busy showing off some weird, exotic dance moves in front of the decks. But if you do watch the footage, you can obviously tell that he is really there with the crowd, sharing the same excitement and energy of the dance floor. The man may be a troll, but he's always managed to entertain the crowd with his unique antics and energy. I mean really, who can resist the energetic, joyful vibe that oozes from him in every show?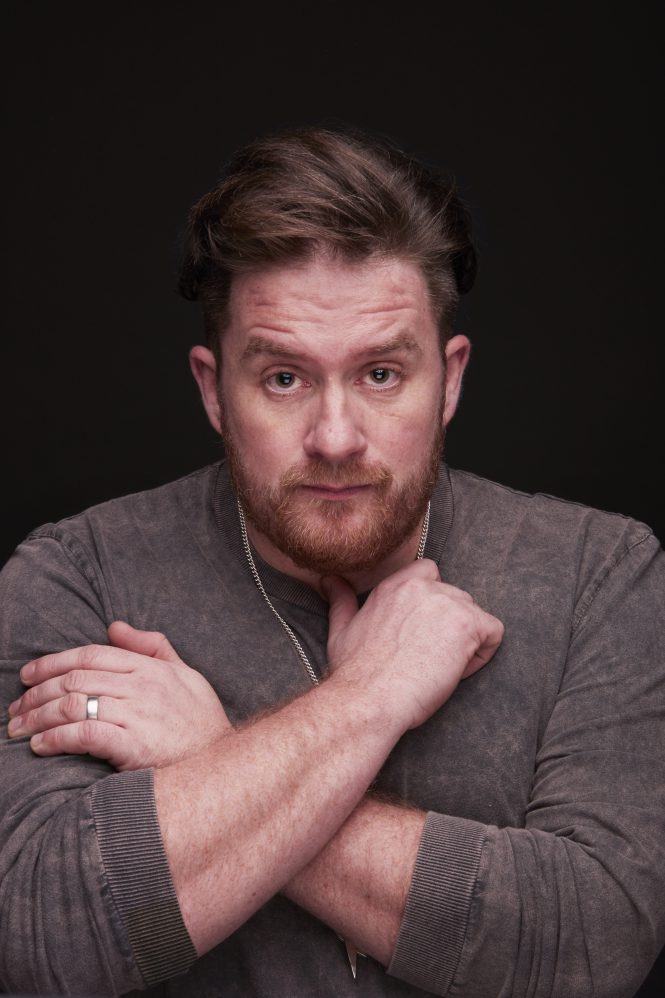 EATS EVERYTHING 
Your grandma's favorite DJ. 
The Lunar New Year is the biggest holiday in East Asia. It is also the time when your grandmother spoils you with that second plate of food you wish you'd never have eaten. While for most of us it's hard not to gasp at the overwhelming amount of food on the table, there's a DJ who might be able to eat everything—well, that's exactly what his moniker suggests.  
Eats Everything, aka Daniel Pearce, is an English producer/DJ based in Bristol. Like his gluttonous name implies, the man has a big appetite for quality music, which is why his lengthy discography includes many delicious tracks including his breakthrough hit 'Entrance Song' as well as a number of critically-acclaimed releases via Dirtybird, Hypercolour Records, and more. The artist has also won the Best DJ award at DJ Mag's Best of British and has been gracing the world with his skillful mixes, one that tastefully blends house and techno. Besides spinning at some unusual, but perhaps not surprising venues including two fish and chip shops and a bakery, the established DJ has been performing on the stages of world-class festivals and he is also a key part of Ultra's RESISTANCE.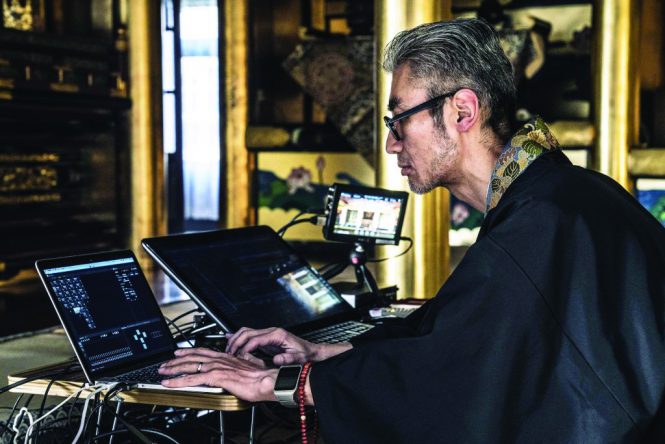 GYŌSEN ASAKURA
Aka Techno Monk. 
We've already covered a few eccentric acts, but just in case you're still not surprised, here we have an artist who I'm sure will blow your mind. His name is Gyōsen Asakura aka techno monk, the one and only priest in Japan who built an actual Buddhist techno temple.  
With Above & Beyond releasing 'Flow State', an album fully dedicated to yoga and mindfulness, and the rising trend of wellness events in music festivals, techno has surely taken on a spiritual edge in recent years. Gyōsen Asakura takes this trend to the next level, as the DJ-turned-Buddhist priest celebrates the Buddhist concept of "pure land" with techno music. The event which he dubbed "Show-On-G Memorial Service" takes place twice every year at Shō-onji temple in Fukui city.  
Psychedelic lightshows, IDM music, and eye-opening Zen aesthetics are all part of this unorthodox ceremony, which is accompanied by traditional Buddhist chants as well as breakbeats of the priest's own composition. While Asakura's modern interpretation of celebrating the "pure land"—a term in Buddhism referring to a heavenly world filled with bright lights—may raise some eyebrows, his unconventional practices are gaining recognition around the world, attracting more visitors to the temple and raising awareness in Buddhism among Japan's youth.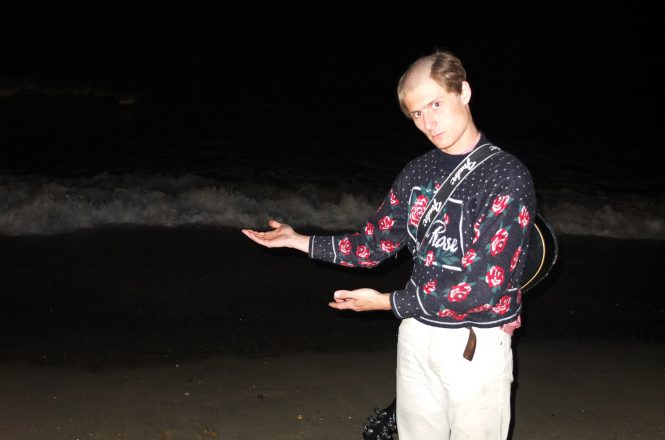 JACQUES
The guy who brought back reverse Mohawk hair. 
'Tout Est Magnifique' is Jacques's first EP, which translates to English as 'Everything Is Wonderful'. As the title reads, the album embodies the philosophy of the French producer/DJ Jacques. With the belief that everything can be beautiful, the artist makes music from daily life objects around us. From the sound of clacking typewriters to pouring water, the genius with the reverse Mohawk hair records all kinds of sounds from your everyday life, makes a loop out of it, and turns it into a groovy track. Before you know it, you'll find yourself bopping your head to his oddly catchy beats.  
Besides creating incredible music videos, the artist also tours around the world, impressing the audience with his mind-blowing performances. Jacques has also graced the stages at Sonar, Boiler Room and many other significant events in Europe.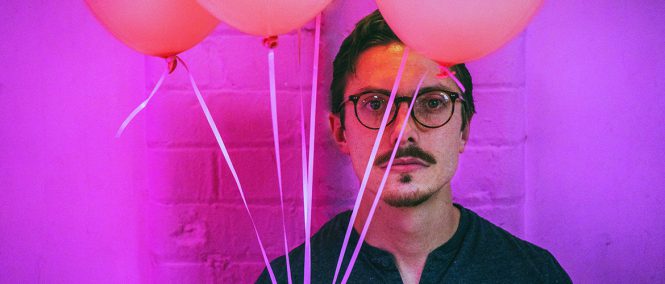 MARC REBILLET
Internet's 'Loop Daddy'. 
Hailing from Texas, Marc Rebillet aka Loop Daddy is a musical comedy improviser and internet sensation. The man who built his reputation through online videos of himself making 'off-the-fly' tracks via his loop station, is now living the dream of every bedroom producer—touring around the world with his prized Boss RC-505 loop station.  
Last year was a significant one for Marc Rebillet. The major turning point came in early 2019, when his videos went viral on various social media channels. He now has more than 150,000 subscribers on YouTube and more than half a million on Facebook. It's quite astounding to see how the artist earned global recognition, especially since his videos aren't the most well-crafted, neat looking ones that you normally come across. And yet, his popularity makes sense as his songs are laden with silly humor that involves yelling monologues to the camera and singing about outrageous topics. Not to mention his spontaneous and creative live performances. There is just so much to like about this artist.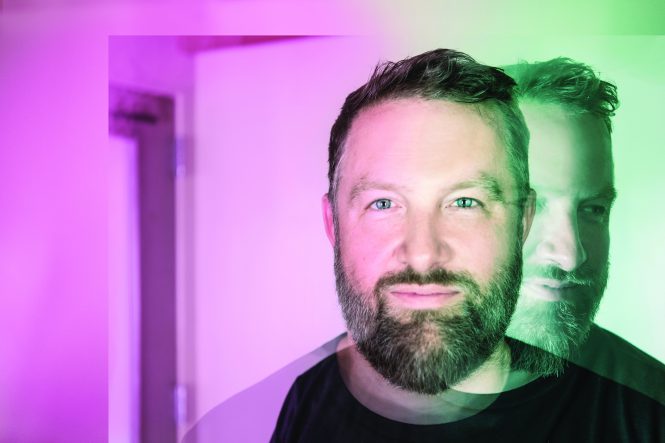 CLAUDE VONSTROKE
The man behind the iconic Dirty Bird sound. 
Barclay Crenshaw, better known as Claude Vonstroke, is one of the giants in the dance music scene. While he may seem like a normal guy to be on this list, the American DJ/producer's music is quite different from the norm. It's not an overstatement to say that Vonstroke is the man behind the Dirtybird sound, which boasts a funky blend of bass and house music that many describe as "booty house." There's this easily approachable vibe that makes his joyous brand of dance music resonate throughout the world whilst maintaining its unique color.   
Aside from running things at his Dirtybird imprint, the artist is also known for his love of birds, which you can obviously tell from his albums released under the titles 'Beware Of The Bird', 'Bird Brain', and 'Beat That Bird'. On top of that, he also has pet chickens at his LA home in the Bird Streets.