English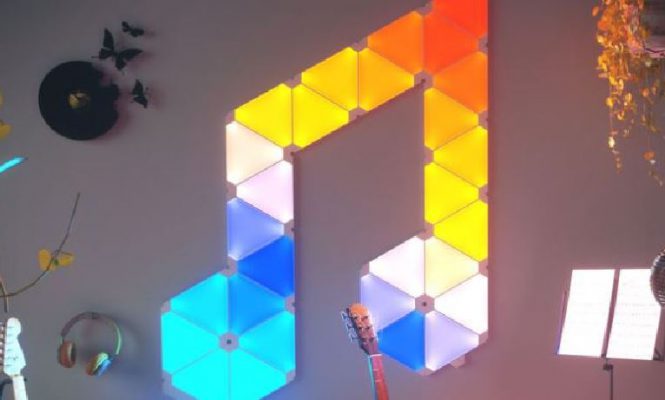 Living & Life Style: 'It' Items that hit the spot
Here are some of the favorite items of serious music lovers.

Words: Tiffany Kim
From numerous worldwide festivals to clubs located in some the hottest districts in international cities, or simply in any place with dance music, it's easy to spot people singing along in unison and sharing the festive spirit. The love for music alone is enough to create the strong bond and a sense of unity among those who share the same passion. And this passion is often embedded in the lifestyle of music fans. Here are some of the favorite items of serious music lovers.
Lighting panels that dance to the music!
Source: www.nanoleaf.me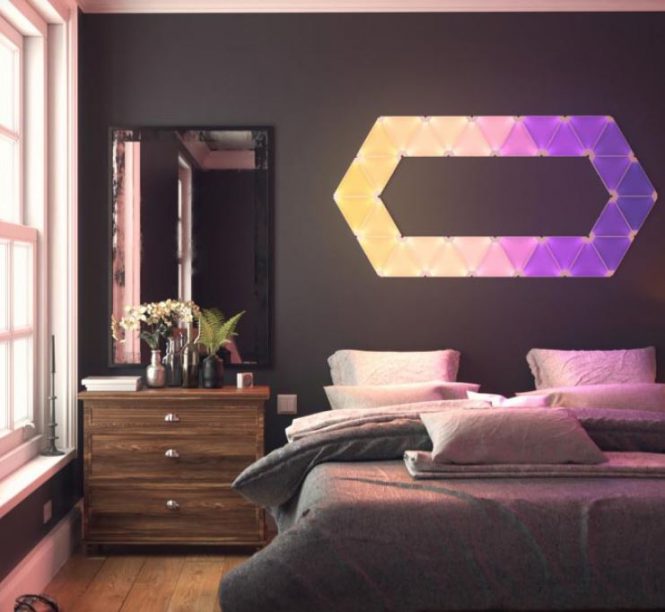 What if you could install sound-sensitive lighting panels in your room or studio? If you're a bedroom producer or a music lover who simply don't have the time for clubs and festivals, listen up! Dubbed as the "It" item, smart lighting, and the last word in interior lighting, Nanoleaf's game-changing lighting panels are the next big thing. Other than the lights that dance and react to your favorite tunes, the panels could also be controlled via Apple and Android smartphone apps as well as Siri. The product supports up to 16 million colors, and the panels can be set to different shades and hue. In case you get tired of looking at the same colors, the app allows users to automatically cycle through colors via its free downloadable color patterns.
Not only is Nanoleaf smart lighting, but it also looks smart. The unique appearance of the lighting panels earned them CES Innovation award, Red Dot design award, SED and more. The LED panels can be connected to each other on any side, allowing you to customize the size and shape to your own taste. In addition to these amazing smart functions, the product is also easy to assemble and can be easily held in place with adhesive stickers. So if you're a dance music lover wanting to tastefully decorate your home, Nanoleaf might be just what you need.
Boom boom! Here's a better way to enjoy the throbbing bass!
Source: www.fatboy.com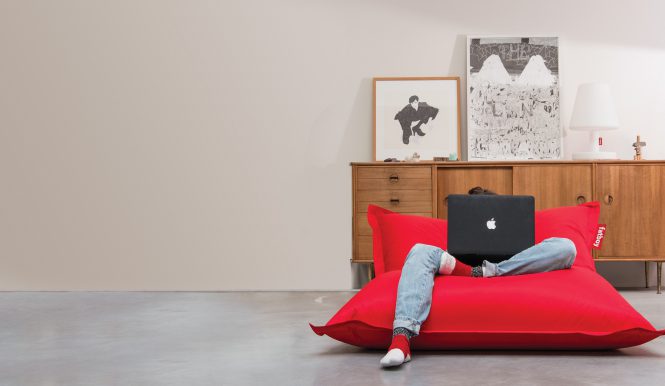 What if there was a way to enjoy your woofer speakers to its full potential? Try Fatboy's bean bag chair, which allows you to feel the vibrations of the bass resonating through the floor. For dance music enthusiasts, bass sounds are the highlight of listening to dance music. The chairs come in catchy, vivid colors and are filled with beans, which is good for the environment. It is also extremely comfy to lounge in these chairs as it follows the contours of the body. Not to mention the simple, convenient design that satisfies people's various tastes. Filled with polypropylene and polyurethane, and protected by flexible polyurethane on the outside, the chair stays soft and is durable. Fatboy chairs come in various shapes such as circle, sack, and hexagon. What's more, it also has products for outdoors and pets. If you're a music lover looking to buy a chair, make sure you check it out.
What time is it? Ask the DJ!  
Source: www.moro.co.kr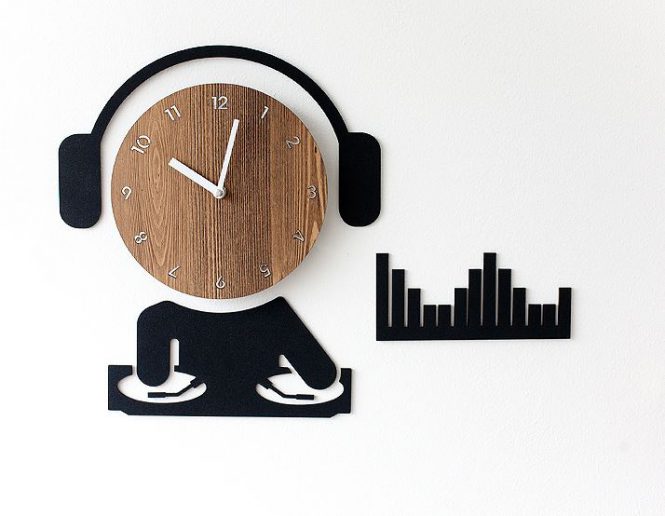 Besides from showing time, wall clocks are capable of adding an elegant touch to the wall, which is why they are known for being an item that is both practical and stylish. Wouldn't a wall clock of timeless elegance add to the joy of checking the time? Here we have something that might catch your attention.
Moro Designs is known for making wall clocks of various designs. Among which, there is one in particular that might catch the attention of avid music fans, and it is the DJ wall clock that comes with a turntable, headset, and equalizer bars. The unique wall clock would probably be the first thing you see in the morning, and it looks like as if the DJ from last night is telling you whether it's still good to stay in bed for another five minutes. Using silent movement, the clock ticks without any noise that might disturb your sleep and it also offers lifetime warranty on the movement, meaning that you can exchange it as long as you cover the cost of delivery. Assembling even the smallest pieces by hand, the brand manufactures products of the best quality. Aside from the clock, all of its products can be attached with adhesive wood stickers.
Mirror Mirror on the Wall, which mirror is the fairest of them all?
Source: www.diodo.co.kr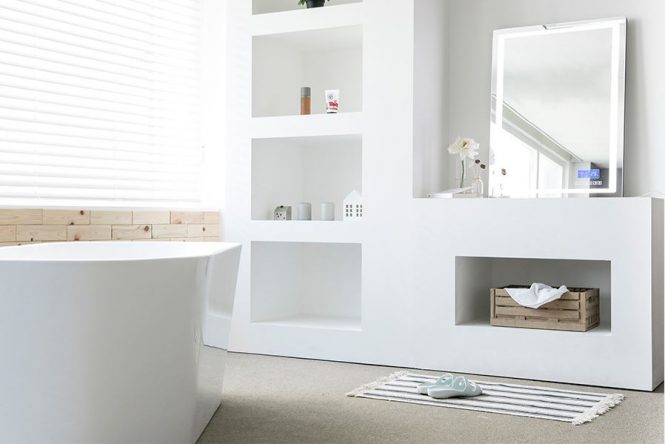 Every morning, Snow White's stepmother, the evil queen, stares into the magic mirror and asks, "Mirror mirror on the wall, who is the fairest of them all?" Come to think of it, I was always bothered that the queen would use her magic mirror just to ask who's the fairest—shouldn't a real magic mirror come with additional features? For instance, how about a mirror that plays music, tells you the time, date, temperature, and helps you become the fairest of them all with the ideal make-up lighting?
DO LED produces mirrors that comes with magical features. It's quite easy to come across mirrors with lighting, but never before have we seen a mirror with a speaker. This magical mirror boasts two 3W speakers, 20 levels of volume control, and is capable of blasting out sound richer than any normal Bluetooth speakers out on the market. The mounts in the back provides space between the walls, keeping the sound level intact. Another cool feature via touch sensor allows you to switch between different modes as well as check the date, time, room temperature, and volume on the bottom right display. This product is also fully waterproof; hence you can also have it installed in your bathroom. Now that's what I call a magic mirror.
It's time to free your feet from the dance floors
Source: Amazon, Pinbeam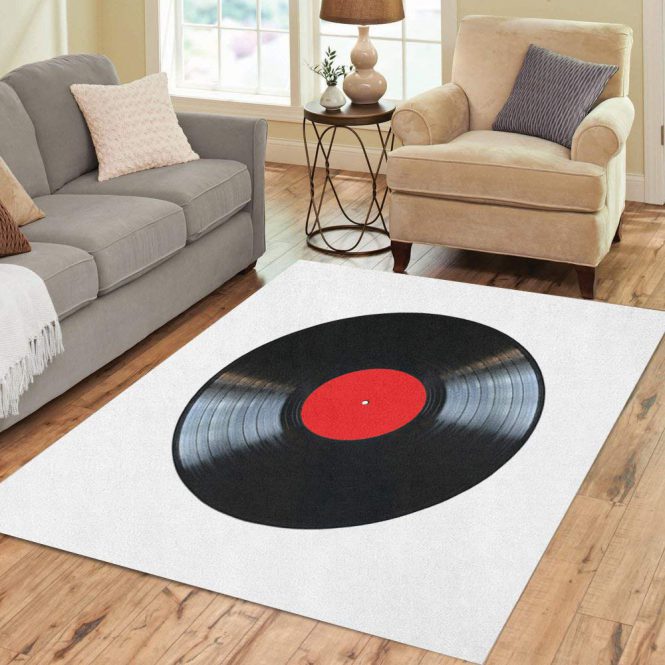 When it comes to decorating your home, there is nothing better than rugs that can transform ordinary spaces while adding to the cozy atmosphere. Besides, who wants to rest their feet on a cold floor after dragging their exhausted body from the busy dance floors in festivals and clubs? Pinbeam's rugs come in various designs and patterns, and among them there's one unique rug that calls for the attention of music enthusiasts. Embroidered with a big vinyl in the center, the Pinbeam vinyl rug comes with flannelette fabric surface, which makes it absorbent and dry quick. The bottom of the rug is made with anti-skid polyester rubber with PVC dots to prevent shifting and skidding. So do check this out if you feel sorry for your feet; they've been working hard for all these years trying to keep you busy on the dance floor. Even if you haven't been dancing the night away, the soft fabric of the rug touching your feet will certainly help you ease the day-to-day stress.
My Bag, the 'It' bag for music lovers!
Source: www.kompakt.kr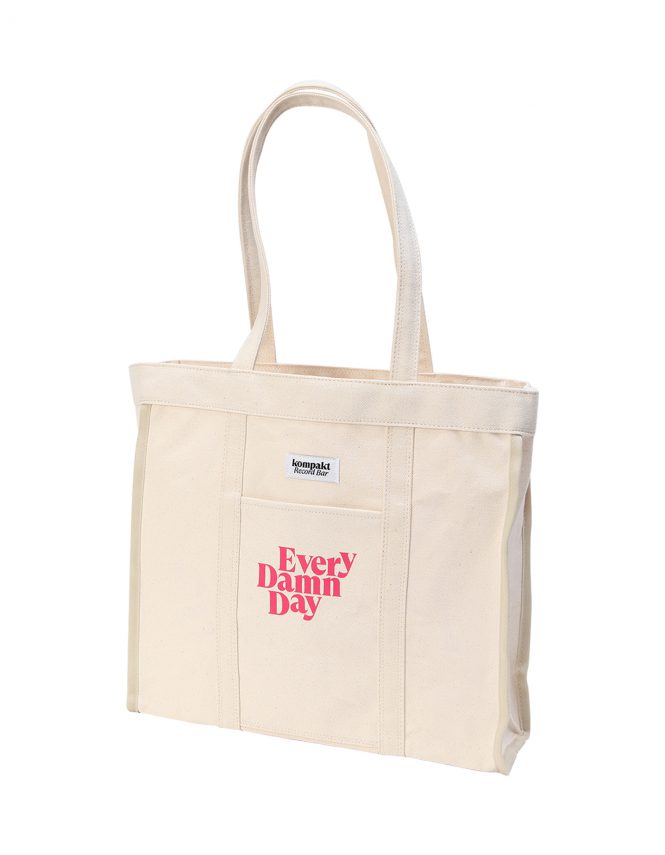 There's another reason as to why Kompact bar, a record bar launched by a group of promising designers in Seoul, became a cool hangout in Garosugil—and that would be its line of nifty merchandise. Among the goods boasting simple and neat designs, the editor's choice is a 12-inch vinyl sized tote bag. Made with sturdy canvas fabric, the bag can store up to maximum 40 vinyl records. The bag has 'Every Damn Day', 'Now Playing' printed in Kompact font on the side, which would make anyone feel like they're about to head off to a hip club for a DJ gig. The new and upgraded edition of the bag will be out in March. Let's look forward to it!
Express your taste in music through this DDJ phone case!
Source: www.flazzystore.com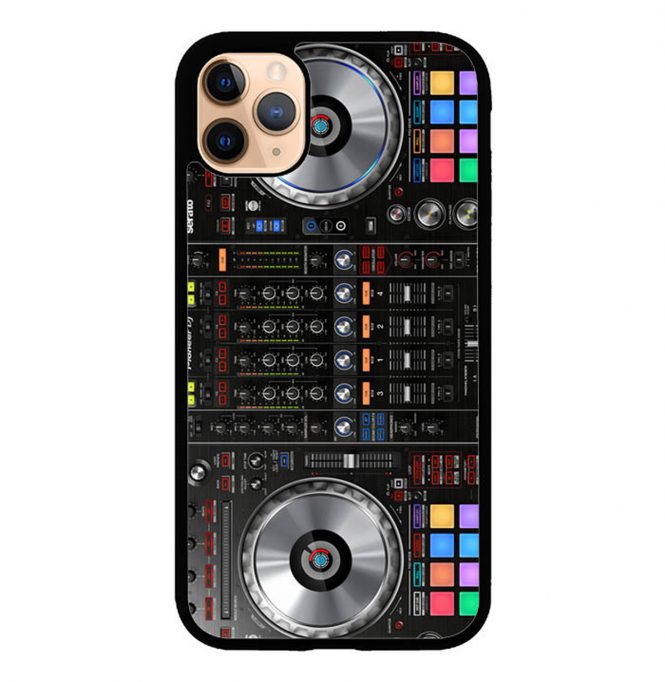 We live in a world where you might not carry a handbag but have your mobile phone with you 24/7. So, yes, a nice little phone case could be a good investment for your happiness. And we've found an item that would put a smile on your face and bring small but genuine happiness to your life. Flash Store's DDJ phone case comes in a design that reflects your taste in music, allowing you to hold a DDJ in your hand. The details of the DDJ are all in there, as the case shows even the smallest elements of the DJing device such as the mixer, knobs, pads, faders, and more. In addition, the case provides complete protection of the phone, and comes in 89 versions including Apple iPhone, Samsung Galaxy, LG V, Motorola Moto, Google Pixel, and Whawei P.
A cute Lego toy that takes you to a year-round pool party
Source: www.lego.com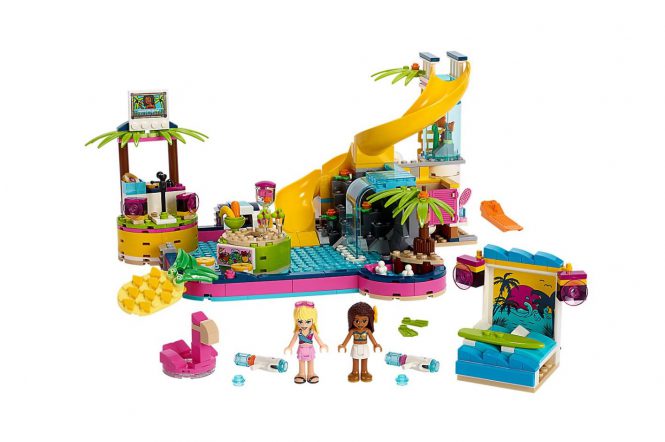 There's nothing better than Legos which can add cute touches to even the smallest of spaces. Andrea's Pool Party from the Lego Friends range brings the joy and excitement of summer pool parties to your home. Pretend you're Andrea, the main host, and invite people to your Lego pool party, mixing hip dance tunes in the rotating DJ booth. Or imagine that you're Stephanie, and picture yourself enjoying all the fun features. The pool party playset comes complete with a bubble pool, slide, waterfall, wave machine, diving board, juice bar, aquarium, lockers, and a bathroom. On top of that, anyone can easily build their creation with the help of instruction which is also available via the Lego Life app.
A compact mini DJ gear that fits in your pocket!
Source: www.jdsound.co.kr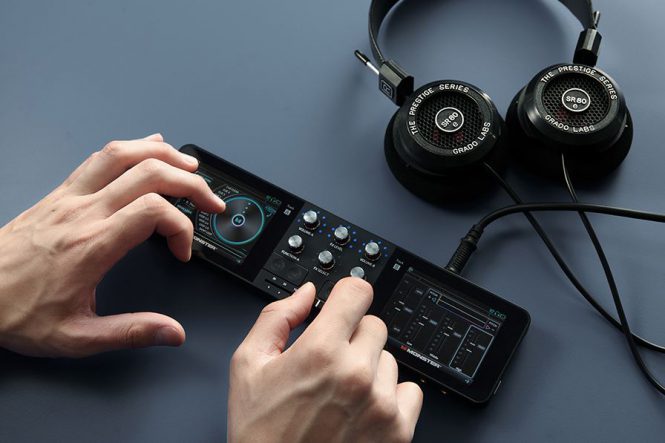 There's a DJ equipment about the size of two smart phones! JD Sound's Monster GO DJ is a portable DJ controller and a music production studio that is easy to carry and control. Good things do indeed come in small packages, and this is notably true of the GO DJ which comes with an auto sync function that automatically matches the different BPMs of two songs, and a cool scratch performance feature which allows you to show off your scratching skills via its touch screen. There's also an equalizer function, which is a crucial part of DJing, and an auto cross mode for novice DJs. What makes this item special is that it even supports a recording function, allowing you to record your playing and produce music. If you want to make the most out of any moment of inspiration, just take out Monster GO DJ from your pocket. Is it too good to be true? Simply visit the website of JD Sounds.