English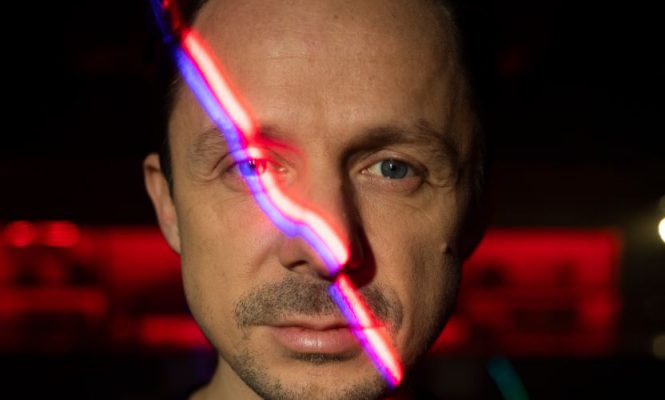 LUCKY SEVEN: MARTIN SOLVEIG 
Martin Solveig is a popular name in both the EDM and non-EDM world.
Words: ARIEL JO, KEVIN KANG
Besides from collaborating with world star pop icons including Madonna, the man boasts a rich catalogue of ear worms such as 'Intoxicated', '+1', and many more that earned him global attention. From feel-good vibes to anthemic qualities, his unique fusion of electronic and pop is why his music caught the ears of mainstream audiences around the world. Judging from his 2011 single titled 'Big in Japan', and his shows in Asia, the man does seem to have a close connection to Asia. Martin Solveig and Drake-signed, OVO artist, Roy Woods have dropped massive new single 'Juliet & Romeo', out now via Positiva. Find out more about the artist below.  
The track that reminds you of your childhood?  
"There is one very obvious answer to this question, it's a French track by France Gall and Michel Berger called 'Il Jouait Du Piano Debout', it's probably the first song I remember listening to because my mum used to blast it in the car especially. It's a fantastic song, it's rare that the song of your childhood is very high-quality pop music but this really is the case. He is probably the second or third best-ever pop music writer and producer in France, he was active from the late '60s to the end of the '80s, I think he died around the late '80s, beginning of the '90s. Otherwise my grandparents were huge Beatles fans and they would play all The Beatles songs and it was really a party when we were listening to The Beatles, so my love for The Beatles goes way back to the very early days of my life." 
The first record that you ever bought?  
"The first 12-inch I bought was Deee-Lite 'Groove Is In The Heart'. And I was so proud of this record, it was really something for me and I really loved the tune a lot and I loved the video as well, which was very psychedelic and very funny. It was a good starting point because it has a bit of disco, a bit of hip-hop, a bit of dance music." 
What do you listen to that isn't dance music?  
"Well, I'm going to reverse your question. Everything I listen to is not dance music. But there is one thing that you can consider dance music that I listen to a lot, and he's probably my favourite contemporary artist — his name is Four Tet. And I recently bought all his vinyls and it is also the name that came out in my Spotify report of the artist that I listen to the most. I don't know if there's a distinction between dance music and electronic music, it's probably more on the experimental side of things than on the pop side of things. Outside of dance music I listen to so much African music, classical music, jazz, rock. I listen to Björk, I listen to so many different things. It's an endless list." 
The track that's guaranteed to make you cry?  
"There is one song that makes me cry and that is Björk 'All Is Full Of Love'. It's a very emotional tune for me and the video, which is of two robots kissing, really touched me very deeply and it became something very important to me. So this song is extremely emotional for me." 
What's an album (or artist) that you're currently into?  
"I would say that the last album that I've been listening to a lot is the last Kanye album. I think he's a genius, a little bit crazy, but the music of Kanye West — the way he goes album after album, innovating, still having a very strong personality and imprint on a community, and also experimenting so much and keeping track so that he doesn't lose everyone — is great." 
The record in your collection that you most treasure?  
"I have a couple of massive things in my 12'' collection, because I actually brought these to play them. I could say Ruffneck for example, the track that was produced by Masters At Work, 'Everybody Be Somebody'. But I will say the original press of Daft Punk, with 'Da Funk' on one side, 'Rollin' & Scratchin'' on the other side on Soma Records. And if I'm right — and I think I am — this is the very first press of a Daft Punk record, and it actually happened before 'Homework'. I think it was their first 12-inch under this name and at that time on the weekend I was helping in a record store and I remember the amount of vinyls of this record that we sold was ridiculous compared to anything else that we had."  
Your all-time favourite track of all time?  
"I'm going to say 'Strawberry Fields Forever' by The Beatles. This is how you can see how mainstream I am with my taste and how I am in the middle of everyone's love for music. I think that the most important music artists of all time would be The Beatles. I would say that this one is massive and very important to me and maybe a little bit more personal than the biggest hits of The Beatles. And it is a record that I would definitely not get tired of listening to."