English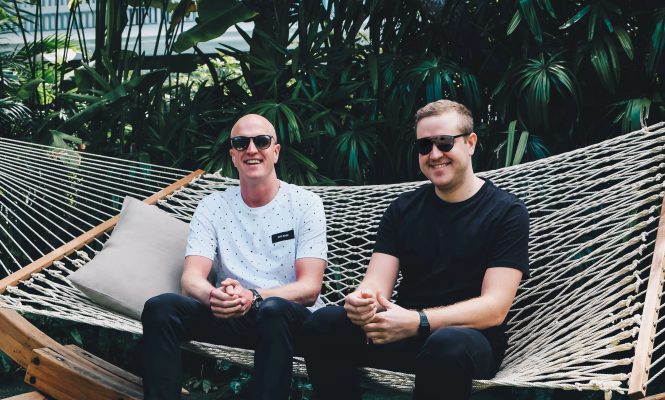 GET TO KNOW: MANYFEW
Jacob and Victor Andersson are brothers and were introduced to dance music at a very young age by their uncle.
Words: HERNÁN PANDELO
From: Stockholm, Sweden 
For fans of: Galantis, Oliver Heldens, The Magician   
Three tracks: For You, Makin' Love, Closer Love 
"He was a DJ -and he still is- and we remember how we borrowed records from his CD case and played like we were performing live! Was always our dream to follow in his footsteps!", they recall.
The path started and some they managed to get some attention. After receiving recognition from top DJs worldwide and radio stations, the Swedish brothers realized this could really become their main job. From then on, things started falling into place.  
"Listening to the radio and hearing our music live always feels surreal! When fans worldwide are reaching out to say that they like what we're doing is also something we really appreciate!", they say. Also, receiving support from David Guetta was one of those moments that they are proud of, they confess. They've also been approved by Axwell and released music on his label Axtone. "This is also definitely one of the best moments so far we'd say". 
Adding to those amazing highlights, they've performed at The Weekender from Ministry of Sound and became resident DJs on Café Mambo Radio. And of course, 2020 seems to be even better. There's a lot of new music coming and a worldwide tour that will have shows in Asia, North America and more. 
ManyFew is feel good house music with a splash of disco and funk, sometimes with some deep house elements to as well. "We love to add a retro touch to our tunes", they explain. From a live perspective, lots of energy and positive vibes. "We want to make people wanna dance and put people in a good mood."