English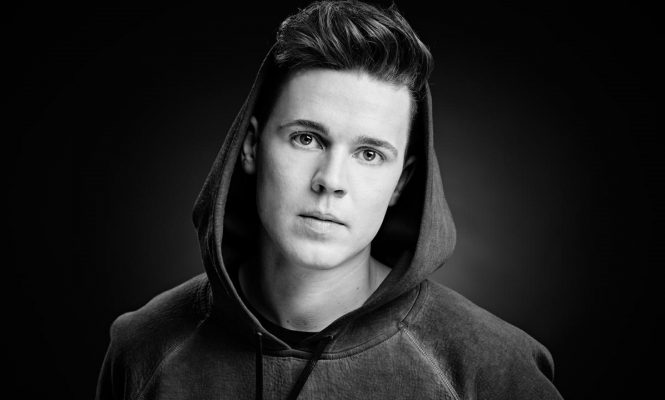 MUSIC REVIEWS: EDM POP
Music Reviews
Felix Jaehn
Thank You (Not So Bad)
 ft. VIZE
Universal Music 
9.0 
German producers VIZE and Felix Jaehn teamed up to deliver their take on the original song "Thank You" from Dido. The Universal Music release adds pulsating bass lines and groovy synths to bring the song into the new decade. With both tropical and dark elements at the same time, it's an interesting way to recreate a classic. 
Dislclosure
Know Your Worth ft. Khalid
RCA Records / Sony Music 
7.5 
Disclosure reunites again with Texas singer Khalid for his new single, "Know Your Worth". Following their latest collaboration "Talk", they needed to do something to meet those expectations. Even though is not the case, Disclosure demonstrate their bright, bubbly and groovalicious production style.  
Porter Robinson
Get Your Wish
Sample Sized 
8.5 
The first single from Porter Ronbinson's second studio album "Nurture". With elements of 2000s era Japanese animation soundtracks, Robinson wrote, produced, and provided vocals for the track, pitching them to sound more femenine. This is the kind of song you'd expect from the producer. On point. 
Major Lazer
Soca
 S
torm
 EP
Mad Decent 
7.5 
"Soca Storm" includes three new songs of the group, collaborating with soca singers Mr. Killa and Zeek. The whole EP is focused on the Caribbean musical genre called soca, a genre close to dancehall, a well-known movement for the music group. A nice surprise from Diplo & friends… 
Kygo
Forever Yours
Universal Music 
8.0 
When Sandro Cavazza showed Avicii an early version of something he was working on, the Swede heard something special. Just before going up to the Ultra mainstage, he touched up what he had been given and turned the draft into one of the ten tracks he debuted that night. Four years after that debut, the song has been officially released by Norwegian Kygo.  
E"D"M
Don't Doubt Your Vibe
Emo G Records 
7.5 
Tesla and Space X CEO Elon Musk went into the studio to record his first ever dance music song and we have to say we are quite surprised. "Don't Doubt Your Vibe" is exactly what he did on this one. Interesting progressions over some nice and well placed vocals. To hear during a trip to Mars, maybe? 
Elton John
(I Gonna) Love Me Again (Purple Disco Machine Remix)
Virgin EMI Records 
8.5 
German DJ and producer Purple Disco Machine had the honor of remixing one of the great artists of modern music. The remix presents the characteristic funky sounds of Purple Disco Machine without too many alterations from the original.  
Halsey
You Should Be S
ad (
Tiesto
 Remix)
Capitol Records 
8.0 
Tiësto puts his touch on "You should Be Sad" by Halsey, adding pulsing synths to the backdrop and heightening the BPMs, all while retaining the acoustic elements. Dutch super star waved some electronic layers over the top, with a progressive backdrop that paves the way for his thypical big-room signature.  
Oliver Heldens
Take 
A
 Chance
Heldeep Records 
7.5 
Oliver Heldens messing around with disco beats. A kinetic cut that radiates disco and house influence, with a vocal sample that loops colors into a snare-driven, bass-accented beat structure. A homage to the seventies with his particular touch, combining future bass with some old school flavor. 
KSHMR & 
Hard
Lights
Over
 and 
Out
Dharma Worldwide 
8.5 
This is the latest hardstyle track from KSHMR in collaboration with Malaysian DJ/producer Hard Lights and vocals by Charlott Boss. It's a playful single built for all the major festivals KSHMR has lined up this year. Interesting to mix within some more melodic beats.  
Nicky Romero
Stay
Protocol Recordings 
7.5 
Dutch DJ and producer  Nicky Romero is showcasing his softer side with this romantic new single. With nostalgic vocals and gentle, the soft, progressive drop binds everything together to create a feelgood dance-pop ballad.