English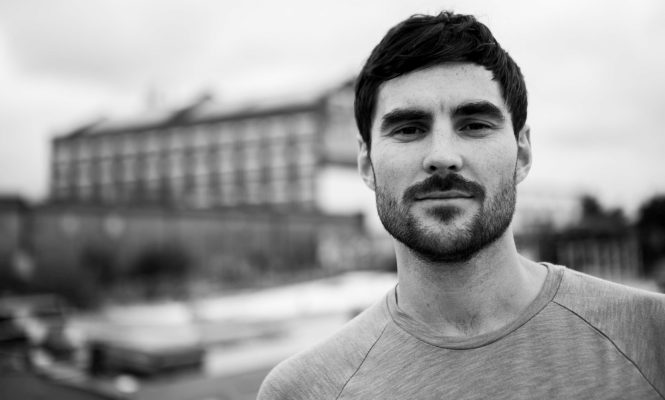 MUSIC REVIEWS: TECH HOUSE
Music Reviews
James Solace
'Mind Music EP'
Hot Creations 
9.0 
Burnski returns to his James Solace alias for his Hot Creations debut: his first release under the name was an incredible remix of Seff 'Needle To The Groove' on Hottrax 18 months prior. Worth the wait? Most definitely! He shifts out four tip-top dancefloor ready tracks, the highlight being 'Keep On', with its infectious, swelling synth bass progression atop a crafty tech-house loop. That will be topping dance charts without a doubt. 
Iglesias
Where?
Of Unsound Mind 
7.5 
Igelesias' EP "Where?" has finally been released. The album's track "Where?" has been causing waves way ahead of its release as it graced the dance floors of major clubs in Europe and it was also played by the BBC Radio 1 host Pete Tong. According to Iglesias, the track was based on a spark of inspiration and was created in just 2 hours. Thanks to his solid inspiration, this number boasts a high-octane energy from start to finish. Taking the tech house trend to the next level, "Where?" surely has what it takes to accompany the highlight of every dance floor this year. The fact that Skream released this track via his Of Unsound Mind imprint is a testament to its great potential. 
Audiojack
Public Disorder EP
Gruuv 
8.5 
Here's a hard-hitting milestone release for Gruuv. Their 100th is a split package containing two originals from the label heads Audiojack, with the deeper, bass-heavy 'Public Disorder' and the housier 'Forward Into Riddim' complemented by a techier roller from Josh Butler and a pacy speed garage cut from Seb Zito.  
Robert James
Revenge 
Of
 The Wasp EP
Body Movement 
9.0 
Signing 2019 off with only his second tune (and only original) of the year, the inaugural label release from Robert's London-centric party of the same name, Revenge Of The Wasp, showcases his diverse style, as he touches upon breaks, electro and deep house to form a strong EP that'll delight ravers from many different corners of the scene. He drafts the indemand Voigtmann on 'Break Mode' for a haunting, punchy, wobbling bass cut. 
Monki
I Woke Up ft. Wayne Hernandez
Hottrax 
8.0 
Monki teams up with jazz singer Wayne Hernandez for a scintillating Hottrax debut. 'I Woke Up' is a big room bomb, hinged on a Donna, Giorgio, Italo disco-inspired arpeggiating bassline and kick combo, but Hernandez's mix of spoken and wailing vocals makes this an especially memorable track. PBR Streetgang maintain the Italo vibe with two killer revisions, and Hottrax/Creations regular David Berrie brings things back home with an intimate bass-bumping remix.  
Neverdogs
Stop & Repeat EP
Decay Records 
8.0 
Stepping away from Bamboleo, their burgeoning imprint, Neverdogs return to the astute Decay Records with a solid four-track EP comprised of two originals and two remixes. The eponymous opener and flip-side joint, 'Day One', are both well-balanced, deep and technically groovy. (Andre) Butano & (Demian) Muller combine for a driving, deep and trippy re-work of the lead track, while Berlin-based Brits The Willers Brothers supply a signature revision of the flip, delivering a saucy, hypnotic groove.  
Rich 
NxT
NXT006
NxT Records 
9.0 
Oscillat co-owner Malin Genie and premier tech-house producer Argy were given carte blanche with the NxT catalogue for this threetrack remix package. Malin chose the ballsy 'Attery', switching it from idiosyncratic bass-oomph to a cooler, atmospheric bass roller. Argy expands on the insular bass and perc pumper 'Sauna De Plastico', adding space amid the percussion, bass and beats. It's an epic, technoid tripping masterpiece, and if you're a vinyl head, then you'll be treated to the (sellout) original on wax. 
Jay de Lys & Agar
Bling 
Bling
Elrow Music 
8.0 
The Italian Agar and the Argentinian Jay de Lys have worked together to deliver two huge tracks, 'Bling Bling' and 'Hit In'. The one that gives the name to the EP has been a staple in Loco Dice's sets, being played all around the world in the last few months.  
Up-to-date and perfect to show how underground house music is in 2020, "Bling Bling" trap vocal sample works perfect on the dancefloor. 
Ninetoes
'Volar La 
Pluma
 Remixes'
Head To Toe 
8.0 
Ninetoes' tribalistic summer heater receives two extra hot remixes to see you through the cold winter months. Tech-house titan Andrea Oliva retains much of the percussive flair and joyous vocal rhythms, reducing the tech bounce in favour of a more driving groove. Amine Edge & Dance strip, chop and re-imagine the original as something raw and bumpy, opting to lengthen the breakdowns and simplify the drops with some extra bass wiggle. 
Toman
Afterhours 
With
 You EP
Drumma Records 
10 
This fast-rising talent made ears prick up in 2019 with releases on Meta, PIV, Moan, and remixed Sante on AVOTRE. His latest effort sees him shift gears on Chile's Drumma Records, with three balanced, yet bold originals and one excellent counterpart remix from Drumma heads Felipe Venegas and Fco Martinez. Toman opens with the title track, impressing with tight, clear layers of bass, percussion and rhythmic effects and hits — enough to groove along with for the next 12 months. He maintains energy on the rolling bubble bass of 'No Strings Attached', and delves deeper on 'She Jazz'. Too good from Toman. 
Harry Romero & 
Joeski
Sex Poem
Nothing Else Matters 
8.5 
Danny Howard's Nothing Else Matters imprint brings together two legendary artists. Harry Romero and Joeski debut on the label with "Sex Poem", a bomb aimed at the dancefloor. This tech house roller builds through percussive rhythms and mesmerizing hypnotic vocals. With its infectious bassline, you'll hear this one on the dancefloor.