English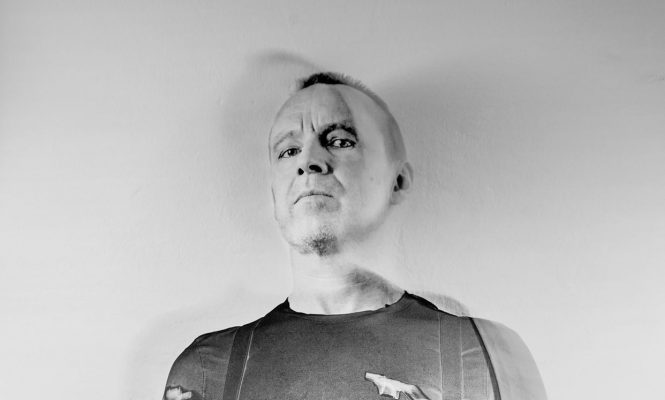 MUSIC REVIEWS: TECHNO
Music Reviews
Tobias 
1972
Ostgut Ton 
9.0 
A shining light in today's techno scene, Tobias music creates music that works both on the dancefloor and the living room. With a minimalistic approach, it's made with some rolling snares, a kick, and a couple of strings.  
As always, Ostgut seems to be defining how techno should sound. A nice piece by one of the veterans of the label.  
Kölsch
Shoulders 
Of
 Giants
Kompakt 
6.5 
Following on from last year's collaboration single with Sasha titled 'The Lights', Kölsch is back with new material—this time with a two-track EP 'Shoulders Of Giants/ Glypto' on the esteemed techno label Kompakt. The title number 'Shoulder Of Giants' opens with gentle orchestrated sounds accompanied by heavy bass and refined kick drums. The song takes a different turn at the breakdown where ethereal string sounds add a rich emotional layer. Once again, Kölsch proves that he's the master of house/techno.  
Thomas Schumacher
Feist
Drumcode 
8.5 
Drumcode starts 2020 with a sterling EP from genre hero Thomas Schumacher, his first on the label after a long association with Adam Beyer. Hands in the air moment for "Feist", a heavy techno bomb aimed to explode in the dancefloor.  
Synth stabs well placed over a roller coaster of sounds to improve Drumcode's catalog. 
Jay Lumen
Generation
Footwork 
7.5 
Footwork's owner Jay Lumen returns home with the new EP "Generation". As a hefty melodic main stage weapon, the title song unleashes a rolling and smouldering groove to force you on a journey into the colourful world of techno. Sophisticated and industrial, "Generation" says Jay Lumen all around it.  
Various Artists
From Portland 
To
Phibsboro
 (Via 
Harolds
 Cross)
Lime Street 
8.5 
Dublin label Lime Street puts its focus on the local and the global for this split release. Wav Fuzz from Portland drops the raw, jacking 'Feeling U', while OBW goes deeper with the As One-esque soundscapes of 'Primitive People'. The flipside belongs to Dublin duo Tapes Jamaican, whose warbling bass, dusty drums and swirling melodies on 'Friday Nite' and 'Untitled' prove that they are one of the most talented acts to come from Dublin. 
Jacksonville
Machines 
Of
 Loving Grace
Inner Shift Music 
8.0 
'Machines…' is Chris Lyth's first release on Inner Shift Music in four years, but it was worth the wait. Veering from the breakbeat-led title track to the glorious minimal meets deep house of 'Sebastopol Road' — which has a beautiful vocal sample — Lyth also focuses on dancefloor techno. In his world, that comes to life in the form of the swirling, chugging grooves of 'Neptune. 
KAS:ST 
Hold Me To 
The
 Light (Tale Of Us Remix)
Afterlife 
8.0 
Tale of Us delivered a stadium-ready remix of "Hold Me To The Light" by the Parisian duo KAS:ST. Taking the Afterlife theatrical sound to a whole new level, this is a retrospective tune that will certainly take you on a trip during any set from the Italians. Not surprising but effective. 
Various Artists
Innate 03
Innate 
9.0 
What started off life as a blog dedicated to documenting underground music has diversified into a fully-formed label that now attracts techno's brightest talent. This third instalment is testament 
to Innate's status: Reedale Rise drops a beautifully fragile breakbeat track underpinned by tonal bleeps, while Perseus Traxx ventures into a new dimension with the acid-soaked 'Drifting In Space'. Fittingly though for Innate, it's the newer acts who shine the brightest: Ewan Jansen's 'Sinders' is a superb serving of dubbed-out house/techno, while label owner Owain K goes down a similar route for the sleek and hypnotic 'Teifi'. 
Lone
Not Seeing Is 
A
 Flower EP
Ancient Astronauts 
8.0 
Lone's latest release is a diverse affair; it veers in styles from the smoky beats of 'Boketto' into the chugging, acid-soaked title track. But the real standout here is 'Glyphic': it sees Lone apply an everything but the kitchen sink approach, which kicks off with a deep chord-led groove that includes tribal chants and mournful piano keys, before building into an acid-led climax. It shows that he's one of the most inventive producers out there. 
Gonno
 / Nick 
Hoppner
Lost
Ostgut Ton 
8.0 
'Lost' is an excellent, left of centre collaboration between Gonno and Panorama Bar's Nick Hoppner; in particular, 'Bangalore', with its layered textures and swathes of percussion, makes for an expansive, utterly hypnotic piece of contemporary techno. 
Lost 
Trax
Surface Treated 
Delsin  
8.0 
The mysterious Lost Trax return to Delsin with an EP that puts a focus on their Detroit techno influences. The sweet melodies on 'Interstate (Halfway Home Mix)' resound to a crisp, snaking rhythm, while the title track follows a similar trajectory, as acid-flecked percussion crashes in over an ominous, Suburban Knightstyle bass. While 'De Laye' sees Lost Trax lean on dub techno influences to craft a cavernous groove, there is a return to electro on the murky 'Still'.