English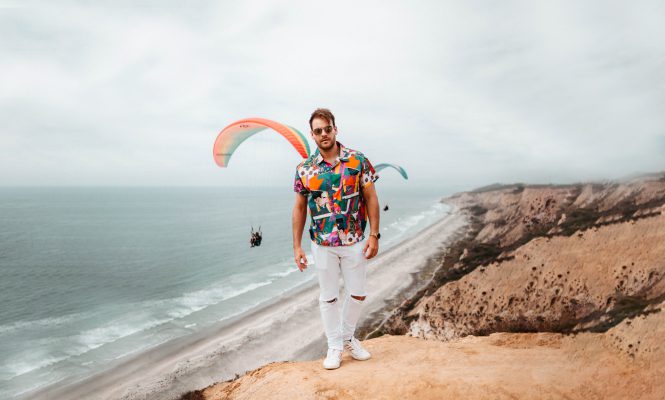 GET TO KNOW: NITTI GRITTI
Philadelphia native and Miami champion, NITTI GRITTI aka Richard Cook Mears IV has made an unforgettable impact on music industry professionals and fans alike.
Words: SAE CHANG
From: Philadelphia, United States
For Fans of: Diplo, Dillon Francis, NGHTMRE, DJ Snake, Jauz, DJ Diesel (SHAQ), Marshmello, The Chainsmokers
Three tracks: Underdogs, Money, My Music
The NITTI GRITTI name has become a synonymous symbol of boundary pushing in electronic music and beyond. The Latin Grammy Award Winning producer, fan proclaimed edit master, and world-renown DJ has proven himself a force to be reckoned with, delivering an impressive and ever-expanding list of A-list collaborators including Enrique Iglesias, Pitbull, Diplo, Major Lazer, Bad Bunny, SAINt JHN, Dillon Francis, Shaquille O'Neal, and more.
The young prodigy's journey into music began at a very young age while living in Haiti. Richard, more commonly known as Ricky to friends and family, moved to the country of Haiti when he was just six years old, as the son of missionary parents. Ricky was first exposed to "house music" while living on the island, and his connection to Haiti and the Caribbean became the foundation for his eclectic taste in musical styles and elements. His years in Haiti taught him a lot about what most people in countries like the United States take for granted, and gave him the perspective and ability to appreciate all of the blessings in his life, including being able to follow his dream of becoming a world-renowned musician.
NITTI GRITTI was born in 2016. Up until that point, Ricky was producing under the name Ricky Mears and was also the drummer in a band, Yardij. While a member of the band, Yardij received a lot of recognition in the South Florida music scene, including having major opportunities to open up for artists like Lenny Kraviz. It wasn't until he decided to focus on his Ricky Mears project full time that his electronic music production started to receive some major attention. He developed a close relationship with Skip Marley, and the remix he created with him of his grandfather Bob Marley's song "Three Little Birds" was featured by the Sandal's Resort brand in an extensive commercial campaign.
The initial onslaught of the NITTI GRITTI takeover began in 2018, when he kicked off the year on a headlining world tour; performing across the United States, Asia, and Australia. His music commanded mainstages across the globe, including his hit dubstep release "Crack", which was the seventh most played track at Ultra Music Festival Miami 2018. His smash hit edit of San Holo's "Lights" with Kanye West's "All Of The Lights" has been played in over 350 sets and mixes according to 1001Tracklists, and has recently even gotten the attention of companies like Walmart online. The popularity of his productions has led to a relentless touring schedule for the young musician. His tours have spanned over four continents over the past two years, and he has played over 200 shows as NITTI GRITTI since the projects inception.
What has set this project apart from so many others is the diversity of the music he has released in such a short period of time. His music catalog already consists of more than 60 official releases and production credits, without including the plethora of edits and unofficial remixes he's created over the past four years. His music spans over every electronic subgenre, and stretches as far as the realms of hip-hop and rock as well. He is able to showcase his many musical gifts through these different styles of music including his knowledge of music theory, and abilities on piano, guitar, drums, and even his lyricism.
NITTI kicked off 2020 by releasing a massive dubstep EP featuring Shaquille O'Neal, Funtcase, Ookay and Yako, and has big plans to release more music than ever before in 2020. He's also currently on his "Ro Sham Bo" tour with Wuki, and the duo just released their collaborative EP under the same name that has been in the works for several months. In late 2019 he debuted a new side project with fellow artist Party Favor called SIDEPIECE, and the duo's recent single with Diplo is currently climbing dance music charts across the globe.
If there's one thing that stands out about NITTI GRITTI, it's his love for creating music in every form. He's an artist that will never let a genre divide stand in the way of him exploring his creativity, and it's one of the most exciting and invigorating aspects of his project. It's truly a refreshing experience to follow an artist who isn't afraid to step outside their comfort zone, and who isn't blinded by the pressure of success or the burden of fitting into trends. You can feel and hear the genuine passion for music in every single song, and that is what makes him such a unique icon in music Today. It won't be long before the whole world is getting down to the NITTI GRITTI.