English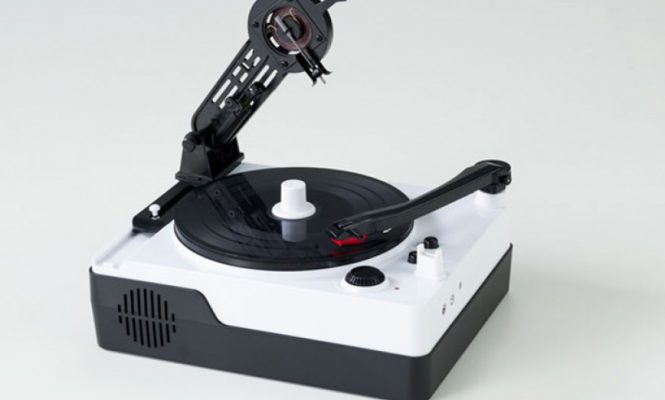 THIS NEW TURNTABLE CUTS YOUR OWN VINYL AT HOME
"I wanted to create a machine that makes it easy and cheap to create your own bespoke record without pressing a whole batch"
Words: TIFFANY KIM
A new record player that allows you to cut your own vinyl at home is available for pre-order, called the EZ Record Maker.
The turntable is also able to play the record after cutting it via its built in speaker, as well as connect to an external audio source.
Conceived by London-based designer Yuri Suzuki in collaboration with Japanese company Gakken, the EZ Record Maker takes the sound from an external aux cable and presses it to a 10″ vinyl. Five of these ship with the record player.
Speaking about the turntable, Suzuki said, "I wanted to create a machine that makes it easy and cheap to create your own bespoke record without pressing a whole batch.
"I hope people will use this machine to create records with their own music."
You can pre-order the EZ Record Maker here.