English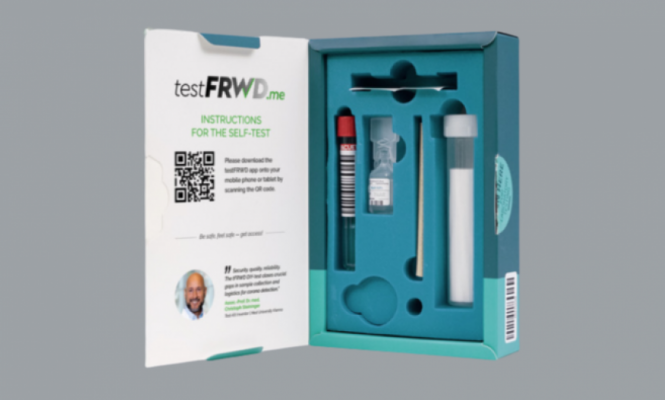 COVID-19 TEST KIT FOR LIVE EVENTS CREATED BY AUSTRIAN START-UP
testFRWD will deliver results via an app 
Words: AMY FIELDING
A COVID-19 test kit for live events has been created by an Austrian start-up.
Based in Vienna, Austria, testFWRD are working towards "reopening tourism economy" with a new DIY COVID-19 test kit, with a focus on obtaining local authorities' permission for large-scale cultural, sporting and music events during the pandemic.
As reported by Resident Advisor, the DIY kits, which are already available over the counter in Austria, will enable the industry to create "risk-free spaces". These spaces will be made possible by testing up to 80,000 people a day using the kits, which are also patented globally and CE-certified.
"Our DIY test kit uses the gold-standard of testing: RT-PCR with 99% accuracy," testFRWD cofounder, Veit-Ander Aichbichler, told RA. "This is the only viable—and approved by local governments—solution from a safety perspective to reopen events." The tests will use the gargling method, which has been approved by the World Health Organization, as opposed to the more common nasal swab method.
On their website, testFWRD, who will deliver results via an app, lay out what they hope the DIY kits will "enable stakeholders in the tourism industry to" do:
Ensure planning certainty for budgeting, advance bookings, ticket sales, and marketing activities
Reputational trust by local authorities to receive the event permission
Minimize the risk of last-minute cancellations in the event of a 2nd/3rd wave
Do business with fewer to no restrictions and barriers
You can read more about the testFRWRD kits via the company website here.