English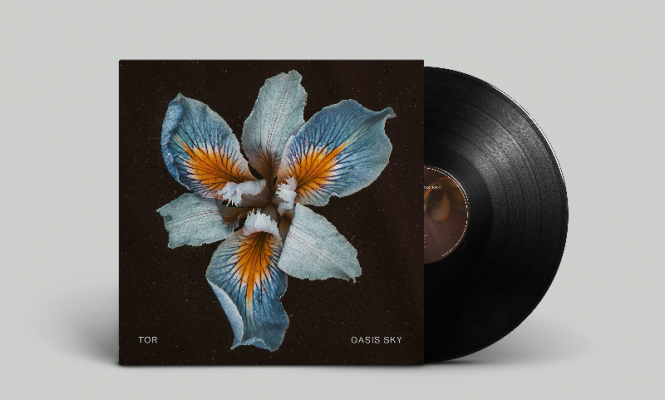 TOR RELEASES SOPHOMORE SINGLE 'RIVERLINE' FROM UPCOMING LP, OASIS SKY ALONGSIDE STUNNING MUSIC VIDEO
OASIS SKY VINYL PRE-ORDERS AVAILABLE TO PURCHASE NOW
Vancouver-based electronic talent, TOR has unveiled the second release from his forthcoming album, Oasis Sky, titled 'Riverline'. The pulsating single comes paired with a mesmerizing video, along with the vinyl preorder announcement for the full LP. Available to watch and stream across platforms, fans can now check out 'Riverline' on their service of choice.
Kicking off with a sinuous, weaving synth pattern, 'Riverline' emerges with light percussion and reverb laced vocal chops. Known for his production of drums, TOR lines up a variety of sounds resembling hand played bongos and cymbal crashes, all of which stack elegantly amid shakers and a textured bassline. Closing with the emergence of strings, the next track seems to be alluded to in the last few seconds of the single. The accompanying music video for 'Riverline', created by Charlie Keeper, catapults the viewer to the backstage of a club-like environment, warping with flipped and inverted perspectives. Focusing on a radiant light show collapsing and reappearing with fractal-like features, the experience is both disorienting and relaxing, introducing new elements with additional auditory changes.
'Riverline is one of the last songs I wrote for the album and my first proper exploration of 4/4 drums. It's exciting nearing the end of a project as you have a clearer picture of the whole thing and I find ideas that haven't been attempted yet present themselves more easily. The name came from the sounds of the volume pattern on the main synth along with the vocal edits which gave me this image of water trickling through a zoomed out river system as if viewed from space.' – TOR
Tor – Riverline (Official Music Video) – YouTube
Pre- order and listen here.