English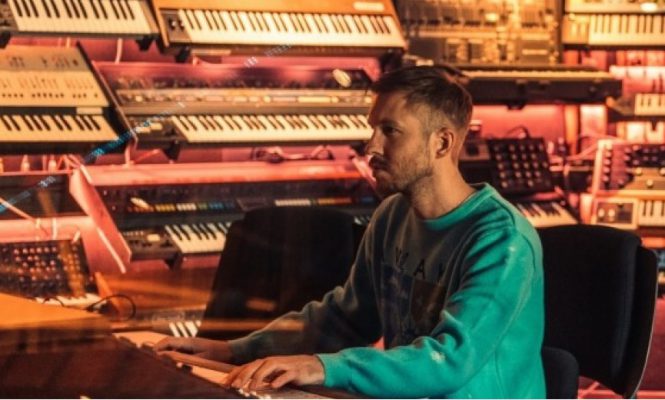 CALVIN HARRIS: 'NFTS CAN COMPLETELY REVOLUTIONISE THE MUSIC INDUSTRY'
But Nils Frahm says they're "the most disgusting thing on the planet"
Calvin Harris has said that he believes NFTs can "completely revolutionize the music industry."
On the Good Time Show on Clubhouse last Sunday (28th), Scottish DJ and producer Calvin Harris made an appearance, and spoke about the concept of NFTs, and his new NFT collection. The collection – titled TECNHOFISH – dropped via NFT marketplace Nifty Gateway earlier this week, and comprised of five previously unheard pieces of music and five associating digital art pieces by visual artist Emil Nava.
Speaking about the concept of NFTs — a token that stores information about digital ownership and lives on the Ethereum blockchain — Harris said that it felt like "a whole new avenue that you can really just put out whatever you want, and that's kind of how music should be but it really isn't."
"Initially that got me super excited," he said. "The fact that smaller artists can have ownership over their music and literally just make what they want and then let the people decide.
"It seemed like such a great, direct way of doing it. So that got me really, really excited and then seeing what 3lau's been doing… and just thinking 'we need to be a part of this. We need to make this a bigger deal, and we need everyone to do this.' I think it can completely revolutionize the music industry."
Elsewhere, other artists aren't quite as enamoured by the concept of digital ownersip tokens. In a recent interview with The Independent, German musician Nils Frahm said that he thought NFTs were "the most disgusting thing on the planet right now". He added that some of heroes like "Aphex Twin are selling, sorry, crap for 130,000 bucks" and said it's "unforgivable to participate in something which is so bleak and wrong". Aphex Twin's recent NFT sold for 72 Ethereum, equivalent to roughly $128.5k.
(Via Billboard)
NFT — which stands for non-fungible token — is redefining digital ownership. But could NFTs really revolutionise the music industry, give the power back to artists, introduce new revenue streams, and ensure artists are automatically and accurately paid for their work? Or is it another ego-driven exercise for crypto investors, with a dramatic environmental impact?