English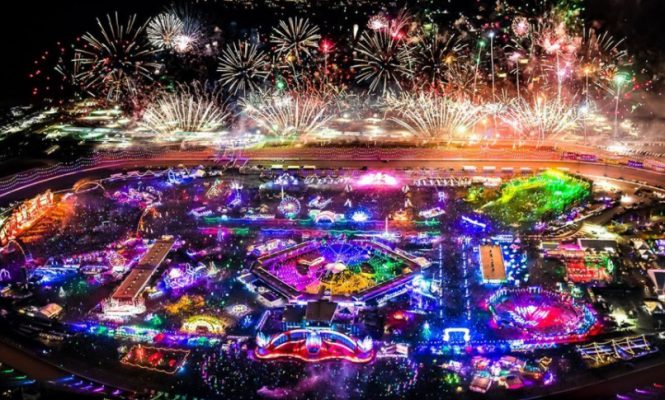 EDC LAS VEGAS WILL GO AHEAD IN MAY, INSOMNIAC CONFIRMS
The news came just hours after Insomniac's initial safety plan proposal was rejected by Nevada Department of Business and Industry
EDC Las Vegas has announced the festival will go ahead in May this year.
Just hours after KNTV announced that the safety plan for EDC Las Vegas, submitted by Insomniac, had been denied for not adhering to Directive 041 requirements related to capacity or social distancing, Insomniac boss Pasquale Rotella has confirmed on Instagram that his team intend to move forward with this year's event.
EDC Las Vegas 2020 was meant to take place in May, but due to the coronavirus pandemic was postponed until October, before being officially cancelled in August last year. In November, Insomniac also revealed dates for the 2021 Orlando edition of EDC.
"Electric Daisy Carnival is finally on the horizon," Rotella said. "There were times during the pandemic when many of us lost hope. We were challenged to learn & listen to our hearts & trust that the storm would eventually pass, making way for a bright & sunny future for those in our community & around the world.
"With the world being shutdown for over a year, I'm happy to announce we're on our way to being able to celebrate in person. Book your flights, hotels & shuttles — EDC Las Vegas is on for May 21+22+23!
"We are moving forward as planned & will be working closely with local & state officials to make the show as safe as possible. You can expect the full EDC experience with no details spared, from the festival grounds to the music, stages, art, performers, artists & fireworks! I look forward to seeing all your beautiful faces & feeling your incredible energy, and I couldn't be more excited."
Rotella added that more details on this year's line-up and the events safety protocols would be revealed in the coming weeks, and that tickets for 2021 can also be transferred to 2022.
Check out the post from Rotella below.