Music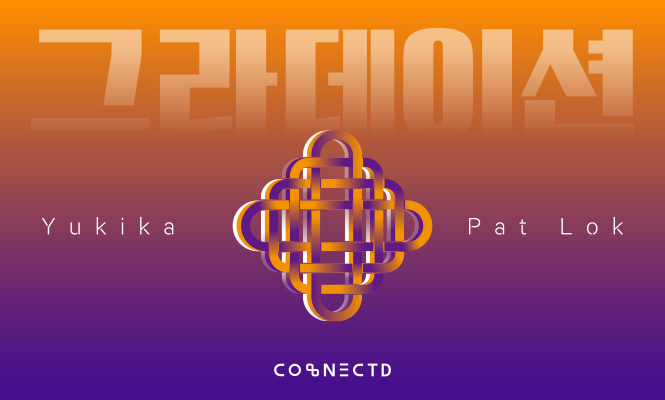 City Pop Queen Yukika and Electronic Dance Music DJ/Producer Pat Lok Release a Collaboration Song, "The Moment"
An Unprecedented Mixture of Genres: Korean City Pop and Canadian Disco
Out now on CONECTD, a label with a motif of Modern Silk Road
"The Moment", a collaboration between the city pop queen Yukika, one of the most noticeable K-Pop artists recently, and electronic dance music DJ/producer Pat Lok from Canada, was released today on CONECTD.
"The Moment" is a disco-based dance song with a touch of R&B/Soul of the 70's~80's, which is a style that is not commonly heard in the K-Pop scene. The unusual outcome is the creation of the two artists with completely different backgrounds, musically and geographically, who are connected by the label CONECTD.
Yukika has become a representative of the city pop genre, with the success of past releases 'NEON' and 'Seoul Women,' which received almost 2 million views on YouTube. In this collaboration, Yukika wanted to express the moment of gradation where her dark and difficult time transforms to a brighter future with hope.
Electronic dance music DJ/producer Pat Lok, who is known for blending R&B, soul, disco, and house, challenges a combination of disco and city pop for the first time in "The Moment".
"This is my take on a favorite genre – poppy 80s R&B. We went for sunny, light, and uplifting on this record and Yukika just smashed it on the vocals. I know people are going to be grooving to it all summer!", Pat Lok said.
The music video of "The Moment" can be found on CONECTD official YouTube channel. The video is filled nostalgia with retro images from 70s' and 80s' musicians, and newtro images from generation Z.
CONECTD, is a label that releases collaboration songs of artists from the East and the West. "The Moment", a collaboration song of Yukika and Pat Lok, released on July 1st 2021, is available on global streaming platform.