English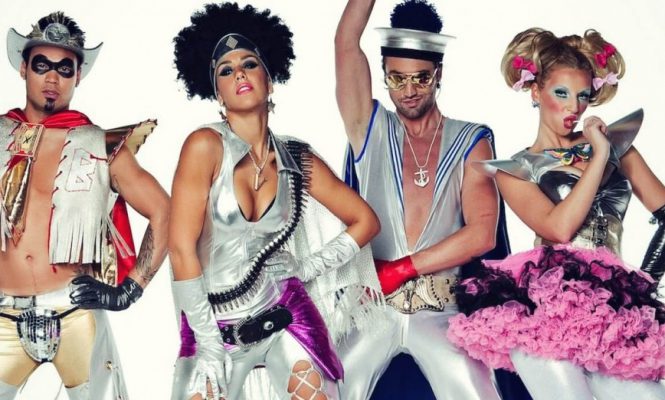 Vengaboys share '90s throwback video for Charli XCX '1999' cover: Watch
The Venga Bus is coming (again!)
Words: Eoin Murray
The Vengaboys have released a cover of Charli XCX and Troye Sivan's 2019 single, '1999', and shared a nostalgic '90s throwback video to boot.
The Dutch group, who rose to fame in the late '90s thanks to singles such as  'We Like To Party (The Vengabus)', 'Boom Boom Boom Boom' and 'We're Going To Ibiza', sprinkle their trademark Eurodance vibe onto a faithful rendition of the original track.
The accompanying video portrays the group superimposed on classic images, videos and album covers from the era, including Top Of The Pops, Friends, Spice Girls, Daft Punk and, of course, their own work.
Speaking about the cover, the Vengaboys' Sailor Robin said: "We never stopped spreading love and fun. But this new century is not exactly cooperative. We feel a responsibility to bring the good times back!"
"For us, the 90's never stopped anyway," added the group's Cowboy Donny.
Check out The Vengaboys '1999 (I Wanna Go Back)' below.