English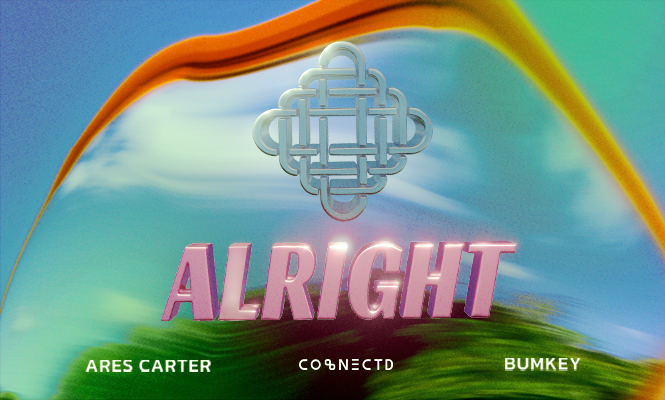 Electronic Dance Music Producer Ares Carter and R&B Artist Bumkey Release a Collaboration Song, 'Alright'
Unique music that brings soulful R&B and uptempo EDM sounds together
New York-based electronic dance music DJ and producer Ares Carter and Korea's leading R&B and hip-hop artist Bumkey have released their new collaboration track 'Alright' on October 20th.
'Alright' is a dance pop track released by the label CONECTD, and is about forgetting our busy daily lives and spending the weekend alone with a lover. Bumkey's lyrics convey the feeling of wanting to get away to maximize the uptempo mood of the track.
Ares Carter is an electronic dance music DJ and producer based in New York. He has continued various activities in clubs, festivals, and global tours, and expanded his scope to the Asian music market, starting with the Ultra Music Festival in Korea and Japan in 2019. His previous single 'Faking' released on Spinnin' received attention from Billboard and Spotify for reaching 3 million plays on streaming platforms. His recent single 'Out of Lives' with singer-songwriter Charlotte Haining was featured in the FIFA 22 soundtrack.
Artist Bumkey, who took part as a vocalist in this collaboration, is an R&B and hip-hop artist who has a large fan base for his unique voice and soulfulness. Bumkey has released many collaboration songs with various artists so far. This year, he started with a single "Lost", followed by "The Lady", which he worked on together with Moonbyul from MAMAMOO, "All of my Life", a song with Babylon, and "HOME", a remake single with Yang Da-il to mark the 10th anniversary of Brand New Music.
Meanwhile, CONECTD, who is behind the scene of 'Alright', is a label brand of UC Management that leads collaboration releases by Eastern and Western artists, and takes the motif of creating a modern silk road connecting the two worlds. This collaboration by Ares Carter and Bumkey is CONECTD's eighth release, and is available on global streaming platforms.