News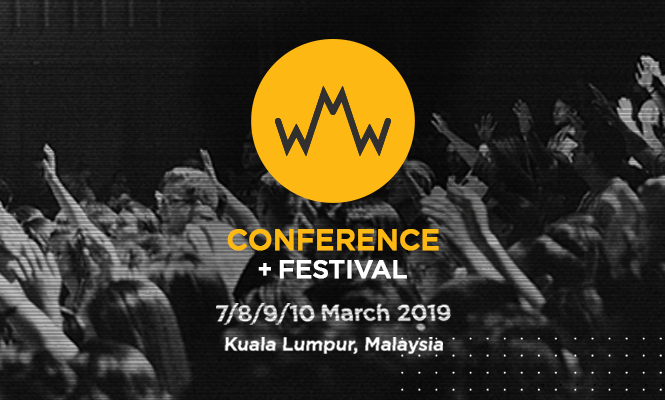 ASIA'S LARGEST ELECTRONIC MUSIC CONFERENCE RETURNS… & EXPANDS ACROSS BORDERS!
An honest initiative aspiring to connect the present and future generation of music industry leaders is making its way back to the community once again this coming March 2019.
This vision by local Malaysian John Beh proved success in early May 2018, as the event drawn in over 600 local and international music enthusiasts. Wired Music Week aims to help lay the foundation for a sustainable career in the modern music scene. It serves as a one-stop hub for music enthusiasts to learn, network, develop, and advance as a community. The campaign was created in the mind of developing a solid platform to connect the Western culture to Asian cultivation within the music industry. A initiative close to heart, put together by passion and soul, here is what John Beh had to say about this project, "Wired Music Week is a very special project for the team and myself. It's great to know that we are able to assist those in the industry who are keen to learn while acting as a bridge to connect them within our resources and capability. We're stoked for the second edition [of WMW] and are in works of planning more exclusive content and partnering with brands, sponsors alongside our elite team to create an extraordinary conference and festival, which will wow the hearts of many in Southeast Asia."
Moving on to Wired Music Week's 2nd edition, the pioneers plan on looking into a more effective direction in connecting even more people together who are passionate in the electronic music industry. Wired Music Week plans on extending their collaboration with multiple venues in Kuala Lumpur and its vicinity to host a series of after hours session from March 7-10 2019 (Thursday – Sunday).
WMW 2019 Tickets Link: http://www.wiredmusicweek.com/tickets
EVENT : WIRED MUSIC WEEK 2019: SECOND EDITION
DATE : 7, 8, 9, 10 MARCH 2019, THURSDAY – SUNDAY
VENUE : ZOUK CLUB KUALA LUMPUR (DAY-TIME CONFERENCE)